4 Nights 5 Days Sikkim Tour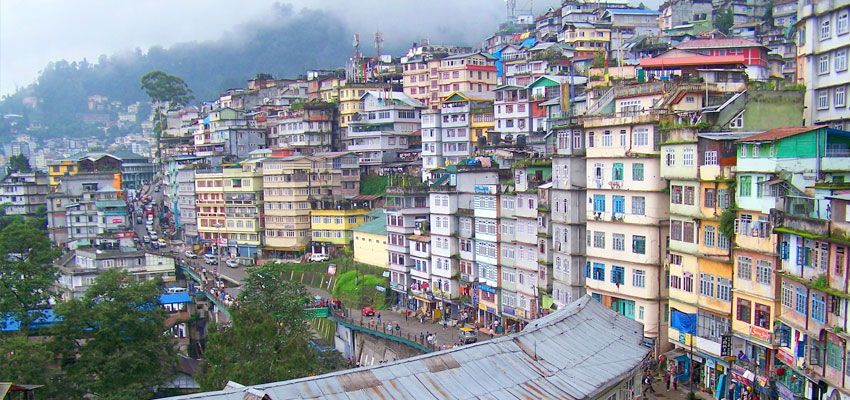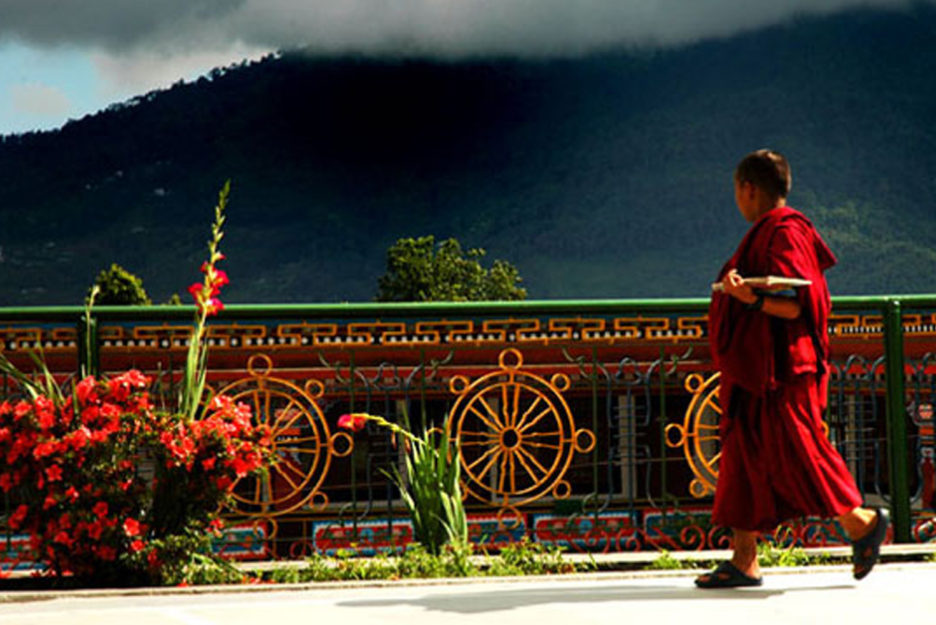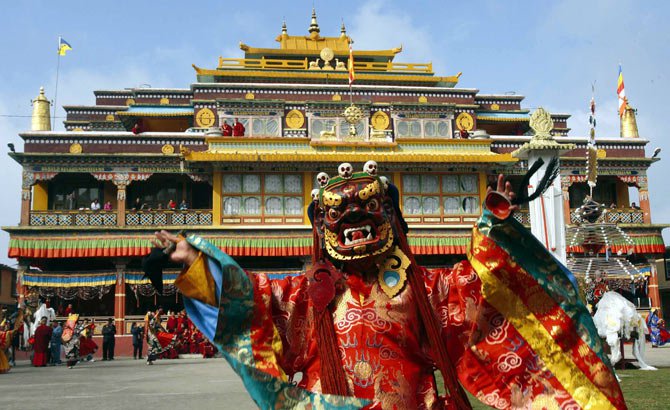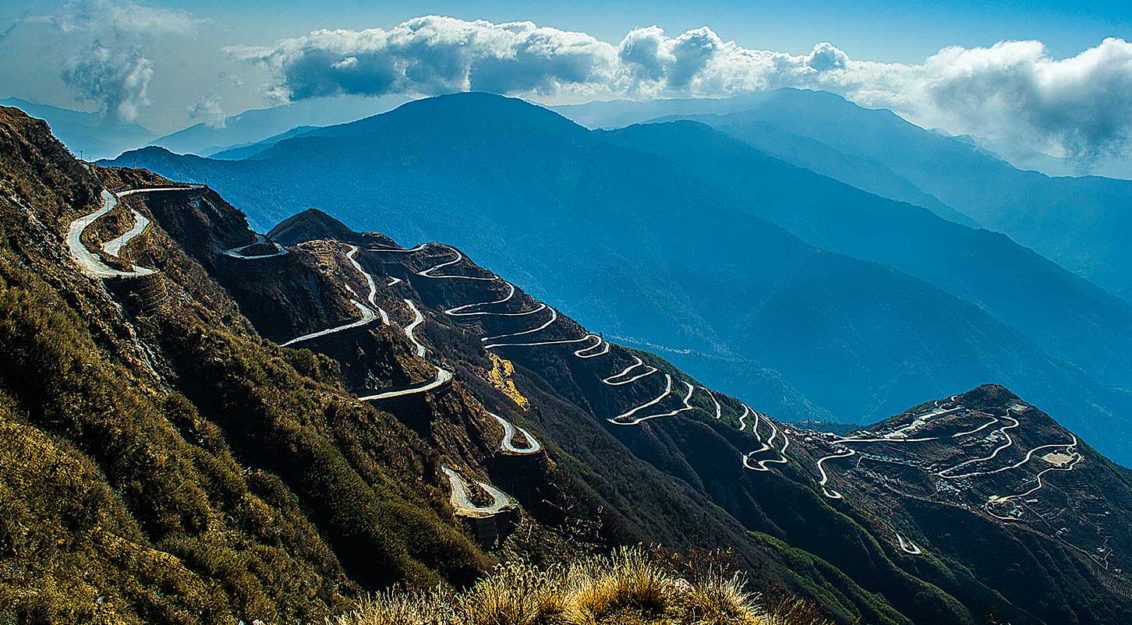 Enjoy 4 Nights 5 Days Sikkim tour covering major highlights and places located inside Sikkim. Combine Sikkim with Nepal, India or Bhutan Tour.
Sikkim is small Himalayan state of India bordered by Nepal to the west, China's Tibet Autonomous Region to the north and east, and Bhutan to the east. Sikkim is the least populous state in India and the second-smallest state after Goa in total area, covering approximately 7,096 km2 (2,740 sq mi). Sikkim is nonetheless geographically diverse due to its location in the Himalayas; the climate ranges from subtropical to high alpine, and Kangchenjunga, the world's third-highest peak, is located on Sikkim's border with Nepal. Sikkim is a popular tourist destination, owing to its culture, scenery and biodiversity. It also has the only open land border between India and China. Sikkim's capital and largest city is Gangtok. Almost 25% of the state is covered by the Khangchendzonga National Park. According to legend, the Buddhist guru Padmasambhava visited Sikkim in the 8th century CE, introduced Buddhism and foretold the era of the Sikkimese monarchy.
The majority of Sikkim's residents are of Nepali ethnic origin. The native Sikkimese consist of the Bhutias, who migrated from the Kham district of Tibet in the 14th century, and the Lepchas, who are believed to have migrated from the Far East. Tibetans reside mostly in the northern and eastern reaches of the state. Migrant resident communities include Biharis, Bengalis and Marwaris, who are prominent in commerce in South Sikkim and Gangtok. Hinduism is the state's major religion and is practised mainly by ethnic Nepalis; an estimated 57.75 per cent of the total population are adherents of the religion. There exist many Hindu temples. Kirateshwar Mahadev Temple is very popular, since it consists of the chardham altogether.
Vajrayana Buddhism, which accounts for 27.3 per cent of the population, is Sikkim's second-largest, yet most prominent religion. Prior to Sikkim's becoming a part of the Indian Union, Vajrayana Buddhism was the state religion under the Chogyal. Sikkim has 75 Buddhist monasteries, the oldest dating back to the 1700s.[108] The public and visual aesthetics of Sikkim are executed in shades of Vajrayana Buddhism and Buddhism plays a significant role in public life, even among Sikkim's majority Nepali Hindu population.
Travelers embarking on a journey of Sikkim discover a mystical wonderland of spectacular natural beauty with 5 Days Sikkim Tour. The panoramic perfection of the snow-capped Himalayas, the heady scent of flower-bedecked meadows, the vibrant culture and joyous festivals, the infinite variety of its flora and fauna makes it a holiday that is at once fascinating and challenging.
The crowning glory of Sikkim is Mt. Khangchendzonga, the third highest mountain in the world. With magnificent snow and ice scenery it is often regarded as the undisputed monarch among the peaks of the world. But for the Sikkimese Khangchendzonga is much more than a mountain and is revered as the abode of their guardian deity Dzo-nga.
Even today the mountain god is invoked and prayed to during Pang Lhabsol, a major Sikkimese festival, which also commemorates the blood brotherhood sworn between the Lepchas and the Bhutias at Kabi in the fifteenth century. The sacred mountain can be viewed from every corner of Sikkim and remains an intrinsic part of the consciousness of the people.
Come and enjoy 5 Days Sikkim Tour with us on a special cost.
Departure City: Kathmandu or New Delhi
Arrive at: Bhadrapur (Nepal) or Bagdogra Airport (India)
Tour Type: Private
Tour Style: Budget, Standard & Deluxe
Attractions: Culture, Landscape, Mountain View
Day 01: Arrival and Transfer to Gangtok
Morning fly from Kathmandu to Bhadrapur. We will arrange local taxi for you to drive to Kakarvitta (30 minutes drive). After immigration formalities at border, board your private vehicle to drive to Gangtok (120 Kilometers, 4 hours). A perfect destination for tourist in search of enchantment, tranquility, trekking or any other adventure. Land of monastery, mystic rituals / festivals at an elevation of 1,437 meters / 4,715 feet is the most often visited spot of India for its rare Orchids and Butterflies – In the evening one is free to stroll around M.G.Road or the local Market.
Overnight at Hotel in Gangtok
Day 02: Sightseeing Tour in Gangtok
After breakfast drive for the  city tour of Gangtok – Sightseeing will be for full day hence the drive will be bit fast from each point –  It is not possible to visit all the places hence some of the important places are selected for the guest – Guest are require to maintain the time with the driver – Visit to Directorate of Handicrafts & Handloom, Research Institute of Tibetology, Do Drul Chorten (Stupa), Enchey Monastery, White Hall, Flower Show, Hanuman Tok, Ganesh Tok, Ranka / Rumtek Monastery and Tashi View point are some more places of tourist interest – Back to hotel – Evening free to roam around M G Road (Mall) or local Shopping center or visit any of the discotheque in central Gangtok.
Overnight at Hotel in Gangtok
Day 03 – Transfer to Lachen
Early morning breakfast – Drive to Lachung 35 kilometers from Chungthang – Lunch at Chungthang, 96 kilometers from Gangtok – Reach Lachung late afternoon / early evening – The snow capped peaks, the Shingbha wild life sanctuary, Yumthang, Katao and Yumeysomdong are the major attraction – It's a valley surrounded by gigantic and humbling mountains – In fact, from the village cradled between stern, tall rock faces standing like guards one can enjoy only the snow peaked hamlet – It almost like this town was hidden from the outside – like a Shangri – la – Check into a hotel – Welcome Tea – Evening free to stroll and visit the Lepcha Village.
Overnight stay at Hotel
Day 04: Yumthang sightseeing and Transfer to Gangtok
Early morning breakfast – Visit to Yumthang i.e. 25 kilometers, 1 hour – A valley at an altitude of 11, 800 feet through which Lachung Chu flows, generally covered with snow from December to April or even more is known as the valley of flowers – Next walk up to Zero point, this is a stretch of cold desert till Tibet / China – While returning visit to hot water spring, the region is fully covered with Rhododendron forest – Back to hotel for lunch – Afternoon visit Katao (Optional) – The region is fully covered with Rhododendron forest – Back to hotel for lunch – Afternoon drive to Gangtok 130 Kilometers, 5 hours  – Evening one is free to stroll around M G Road and the local market.
Overnight stay at Gangtok
Day 05: Departure transfer
Drive to Bagdogra if you are undertaking India extension tour or Phuntsholing if undertaking Bhutan tour or back to Bhadrapur if you flying back to Kathmandu.
Service Includes:-
Return Airfare from Kathmandu to Bhadrapur or Delhi to Bagdogra
4 Nights/5 Days Sikkim tour using hotels as per tour standard
All meals during tour (Breakfast + Lunch + Dinner)
Necessary airport transfers
Necessary surface transfers
Sightseeing tours as per itinerary
English speaking guide
Monument entrance fees
Innerline permit
Government taxes as applicable
Services Excludes:-
Personal expenses
Visa fees
| | | | |
| --- | --- | --- | --- |
| Name of the client | Travel Date | Nationality | Service Rating* |
| Mark Hsu | 13 Sep 2010 | China | Excellent |
| Shalu Lamba | 8 Sep 2011 | India | Excellent |
| Jacqui Rehman | 25 Oct 2011 | Australia | Excellent |
| Richard Wales | 01 Mar 2013 | UK | Excellent |
| Kelly Clark | 09 Apr 2014 | USA | Excellent |
| Holly Walker | 12 Oct 2015 | Belgium | Excellent |
| Peter Richard | 18 Mar 2016 | UK | Excellent |
| Shanti Valentino | 20 Apr 2016 | Italian | Excellent |