6 Nights 7 Days Darjeeling Sikkim Tour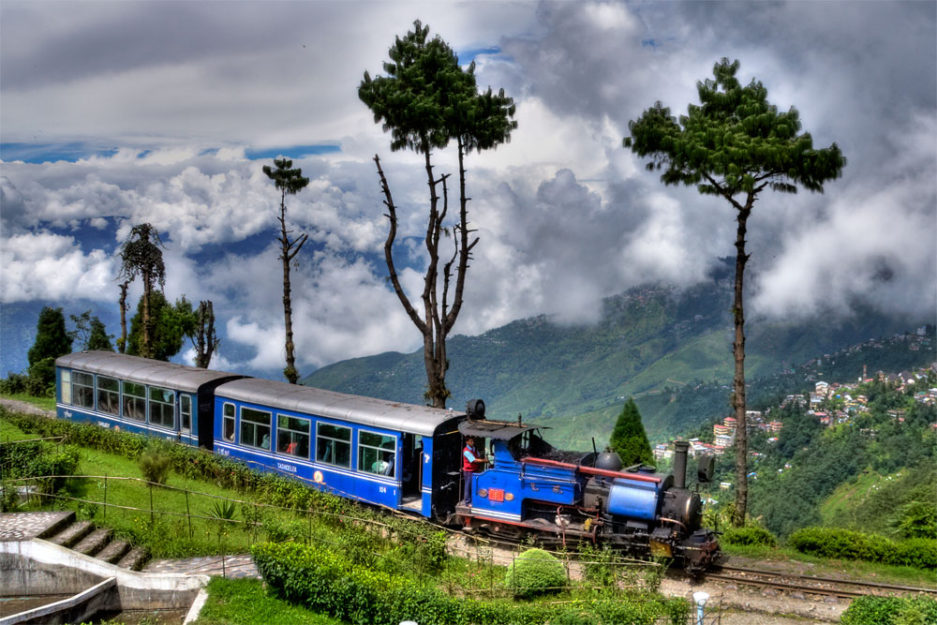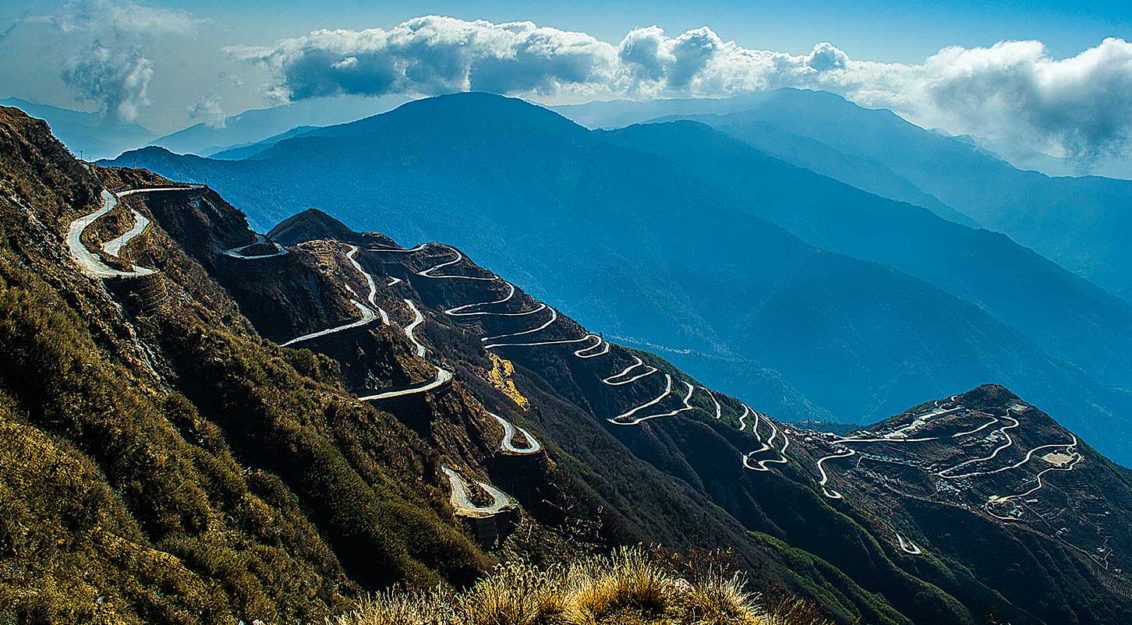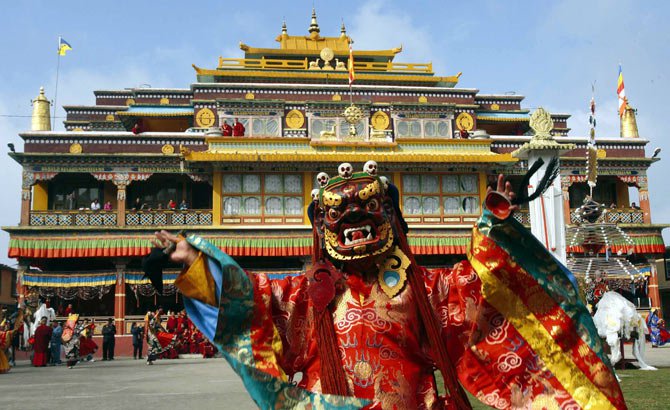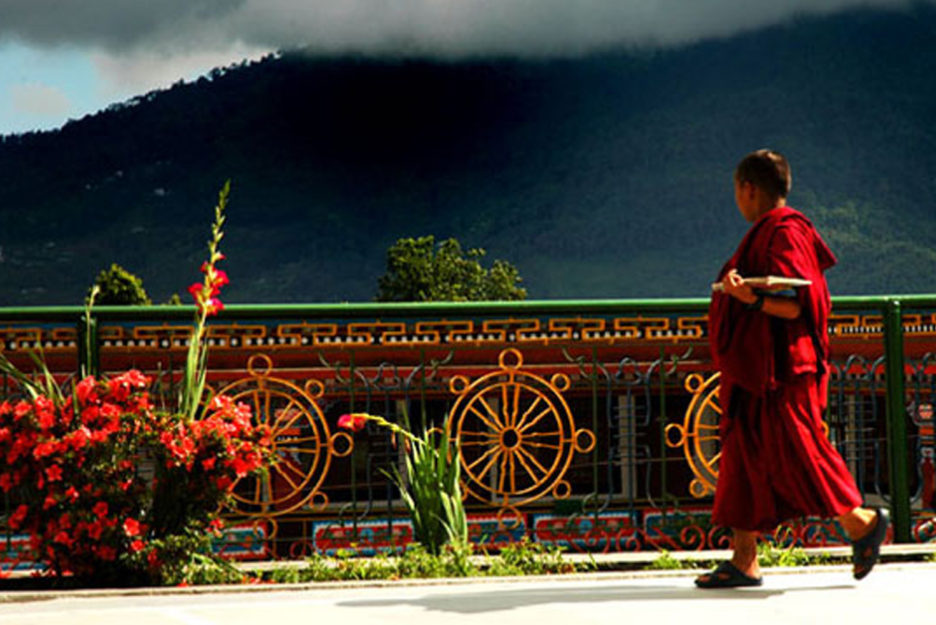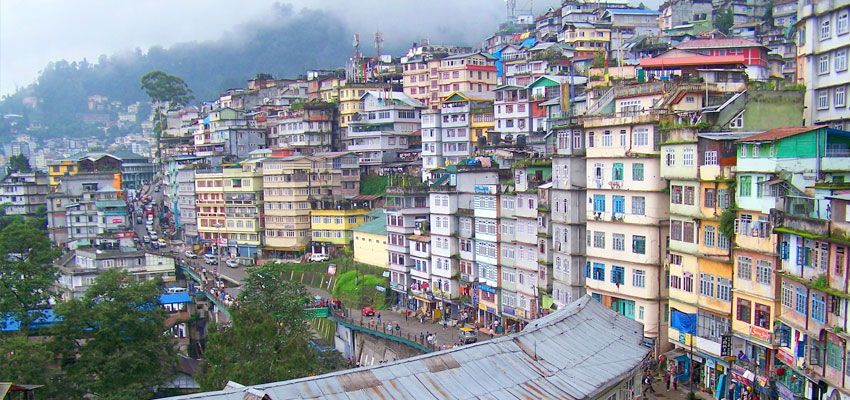 7 Days Darjeeling Sikkim tour covers Indian state of Sikkim with Darjeeling and Pelling. Discover North Himalayan Estate with vivid landscape with natural beauty.
Darjeeling is a town and a municipality in the Indian state of West Bengal. It is located in the Lesser Himalaya at an elevation of 6,700 ft (2,042.2 m). It is noted for its tea industry, the spectacular views of Kangchenjunga, the world's third-highest mountain, and the Darjeeling Himalayan Railway, a UNESCO World Heritage Site. Darjeeling is the headquarters of Darjeeling district which has a partially autonomous status within the state of West Bengal. It is also a popular tourist destination in India.
The development of the town dates back to the mid-19th century, when the colonial British administration set up a sanatorium and a military depot. Subsequently, extensive tea plantations were established in the region, and tea growers developed hybrids of black tea and created new fermentation techniques. The resultant distinctive Darjeeling tea is internationally recognized and ranks among the most popular of the black teas.
Sikkim is small Himalayan state of India bordered by Nepal to the west, China's Tibet Autonomous Region to the north and east, and Bhutan to the east. Sikkim is the least populous state in India and the second-smallest state after Goa in total area, covering approximately 7,096 km2 (2,740 sq mi). Sikkim is nonetheless geographically diverse due to its location in the Himalayas; the climate ranges from subtropical to high alpine, and Kangchenjunga, the world's third-highest peak, is located on Sikkim's border with Nepal. Sikkim is a popular tourist destination, owing to its culture, scenery and biodiversity. It also has the only open land border between India and China. Sikkim's capital and largest city is Gangtok. Almost 25% of the state is covered by the Khangchendzonga National Park. According to legend, the Buddhist guru Padmasambhava visited Sikkim in the 8th century CE, introduced Buddhism and foretold the era of the Sikkimese monarchy.
The majority of Darjeeling &  Sikkim's residents are of Nepali ethnic origin. The native Sikkimese consist of the Bhutias, who migrated from the Kham district of Tibet in the 14th century, and the Lepchas, who are believed to have migrated from the Far East. Tibetans reside mostly in the northern and eastern reaches of the state. Migrant resident communities include Biharis, Bengalis and Marwaris, who are prominent in commerce in South Sikkim and Gangtok. Hinduism is the state's major religion and is practised mainly by ethnic Nepalis; an estimated 57.75 per cent of the total population are adherents of the religion. There exist many Hindu temples. Kirateshwar Mahadev Temple is very popular, since it consists of the chardham altogether.
You can take this Darjeeling Sikkim tour as an extension from Nepal or India or can be also combined with 4 country tour in South Asia – India, Nepal, Bhutan & Tibet. Book 7 Days Darjeeling Sikkim tour with best cost.
Departure City: Kathmandu or New Delhi
Arrive at: Bhadrapur (Nepal) or Bagdogra Airport (India)
Tour Type: Private
Tour Style: Budget, Standard & Deluxe
Attractions: Culture, Landscape, Mountain View
Day 1: Drive to Gangtok
Arrive to Bhadrapur airport from Kathmandu or Bagdogra airport from New Delhi. Upon arrival, you will be transferred to Gangtok, its strategic location, a strong Buddhist presence and heady cultural offerings make the First City of Sikkim – Gangtok, a tempting insight into this stimulating land.
Overnight stay at Gangtok
Day 2: Tsongu Lake Excursion
After breakfast day excursion to the oval shaped Tsongo Lake (40 kms from Gangtok departure in the morning) – situated at height of 3,780 meters with an average depth of 50 ft and home to the Brahminy duck and several migratory birds. On the way stop at Kyongnosla. The cool water of the Lake is perfectly attuned with the scenic beauty around. Return back to Gangtok.
Overnight stay at Gangtok
Day 3: Gangtok Sightseeing and Transfer to Pelling
After breakfast start half-day city tour covering Bakthang Falls, Enchey  Monastry, Do-Dul Chorten, Institute of Tibetology (world's largest treasury of invaluable old Tibetan books & manuscripts on Buddhist philosophy and religion), Flower show and cottage industry.
Afternoon Transfer from Gangtok to Pelling.
Overnight stay at Pelling
Day 4: Pelling Sightseeing
After Breakfast start for full day sightseeing which includes, Rimbi Falls, and Kanchenjunga falls, Khecheopalri Lake ( a sacred lake and a pilgrimage centre for all faiths and is about 2 hours drive from Pelling, also known as wish fulfilling lake), Darap Village.
Overnight stay at Pelling
Day 5: Pelling to Darjeeling Via Namchi Road
Drive to Darjeeling visiting 135Ft Statue Of Guru Padmasambhava Near Samdruptse In Namchi, Chaar Dhaam etc. en-route.
Upon arrival at Darjeeling, check-in at hotel.
Overnight stay at Darjeeling
Day 6: Darjeeling sightseeing
Early morning, excursion to Tiger Hills (at around 4 am) to view sunrise over Kanchenjunga Peak (subject to clear weather). On the way back, visit Ghoom Monastery and Batasia Loop.
Afternoon, go for a half-day sightseeing tour of Padwaja Naidu Himalayan Zoological Park & Himalayan Mountaineering Institute (Closed on Thursday), Tenzing & Gumbo Rock, Tibetan Refugee Self-Help Center (Closed on Sunday) & Tea Estate.
Overnight stay at Darjeeling
Day 7: Drive to Bagdogra/Bhadrapur/Phuntsholing
Drive to Bagdogra if you are undertaking India extension tour or Phuntsholing if undertaking Bhutan tour or back to Bhadrapur if you flying back to Kathmandu.
Service Includes:-
Return Airfare from Kathmandu to Bhadrapur or Delhi to Bagdogra
6 Nights/7 Days Darjeeling Sikkim tour using hotels as per tour standard
All meals during tour (Breakfast + Lunch + Dinner)
Necessary airport transfers
Necessary surface transfers
Sightseeing tours as per itinerary
English speaking guide
Monument entrance fees
Innerline permit
Government taxes as applicable
Services Excludes:-
Personal expenses
Visa fees
| | | | |
| --- | --- | --- | --- |
| Name of the client | Travel Date | Nationality | Service Rating* |
| Mark Hsu | 13 Sep 2010 | China | Excellent |
| Shalu Lamba | 8 Sep 2011 | India | Excellent |
| Jacqui Rehman | 25 Oct 2011 | Australia | Excellent |
| Richard Wales | 01 Mar 2013 | UK | Excellent |
| Kelly Clark | 09 Apr 2014 | USA | Excellent |
| Holly Walker | 12 Oct 2015 | Belgium | Excellent |
| Peter Richard | 18 Mar 2016 | UK | Excellent |
| Shanti Valentino | 20 Apr 2016 | Italian | Excellent |