8 Days Kailash Tour from India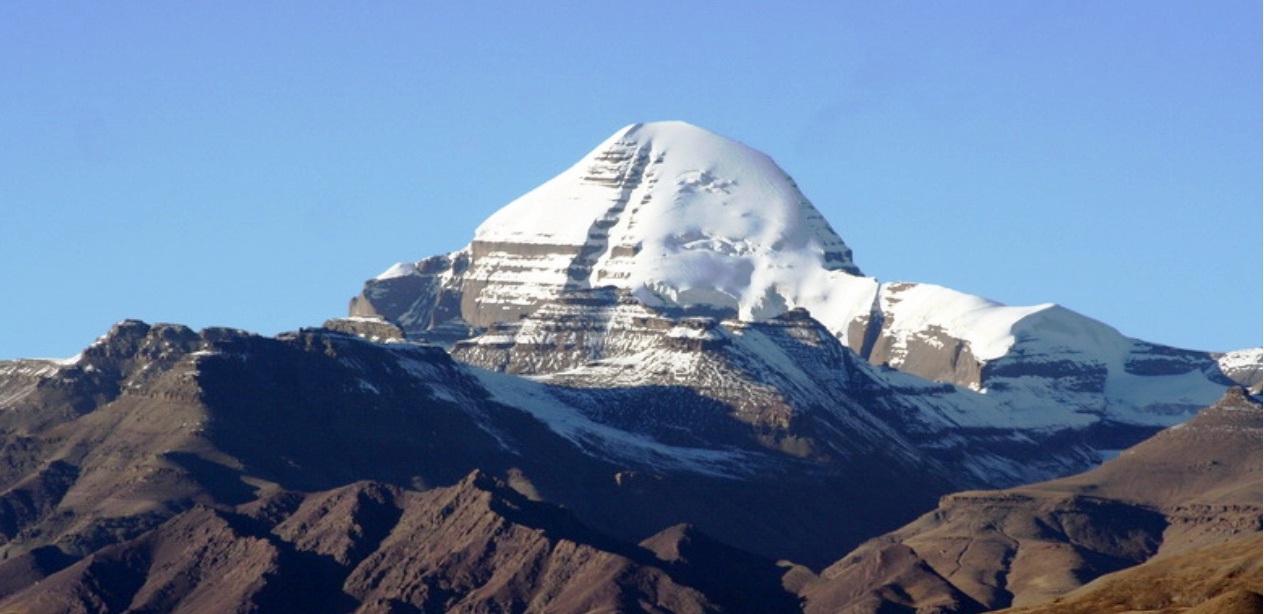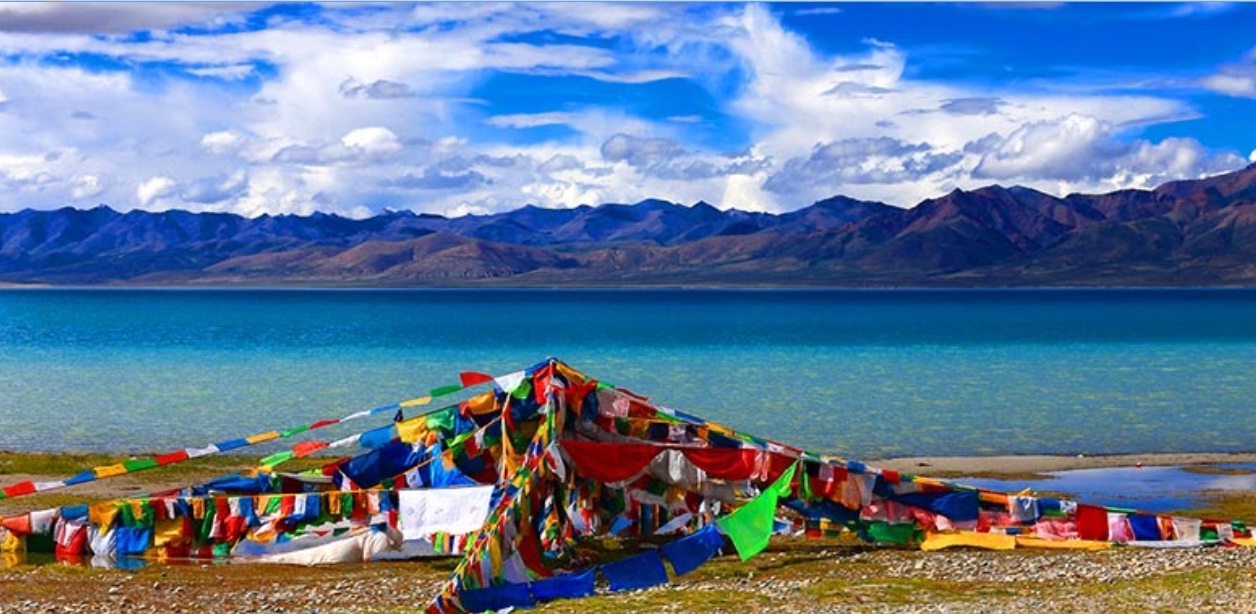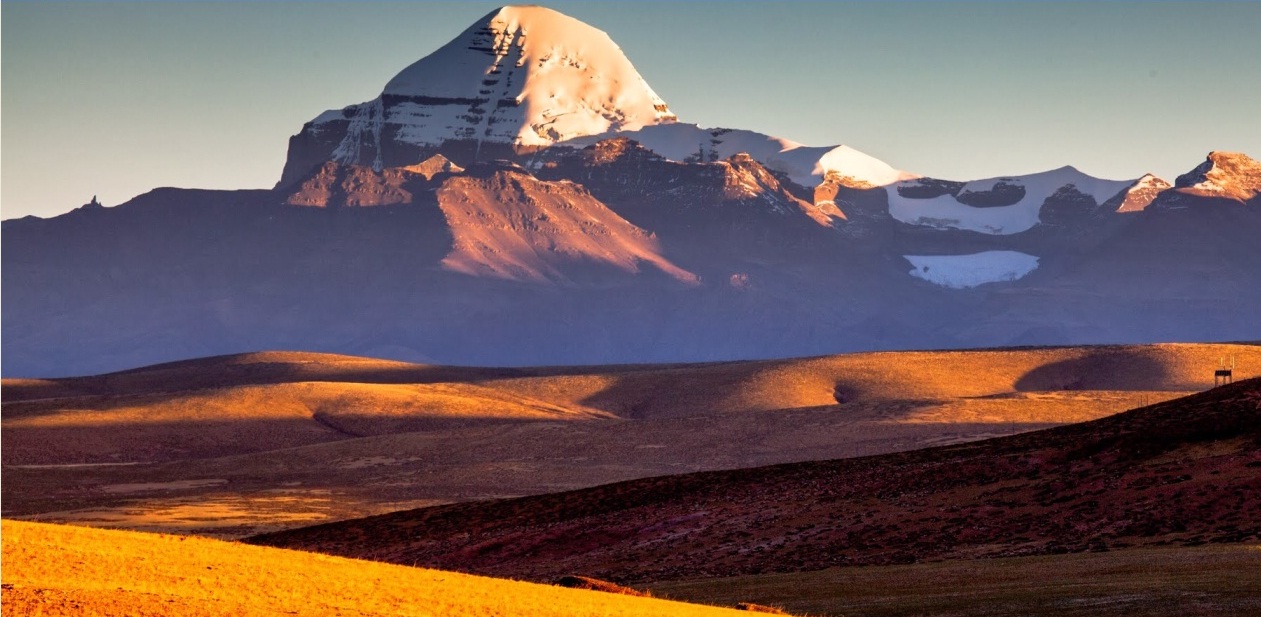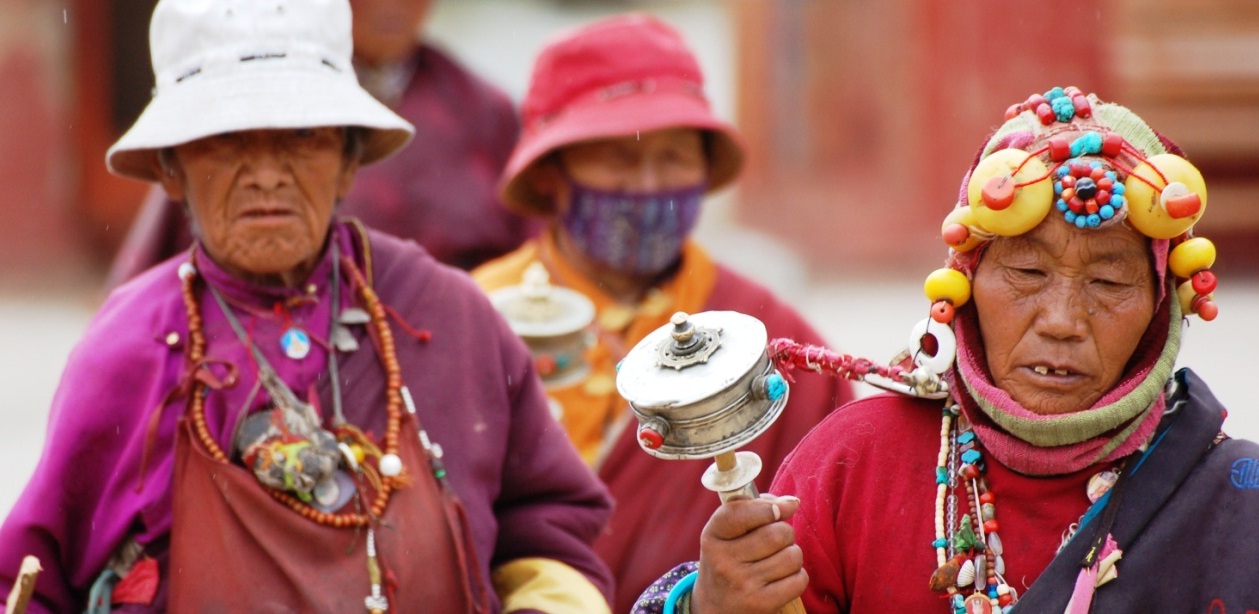 Book 8 Days Kailash Tour from India. Encircle to the Adobe of Lord Shiva with 3 Days trekking and take a dip at sacred Mansarovar Lake at Tibet.
Our 8 Days Kailash Tour is by Helicopter and starts and end at Lucknow. This itinerary is suitable for Indian citizens and elders as well as people who are physically weak to move on difficult terrain of Kailash Mansarovar Yatra route. You can arrange your arrival from any part of Indian cities to Lucknow and from there come to Nepalgunj. We can also arrange your pock-up at Lucknow if group with extra cost. In other case meet our representative at border (Nepal/India border) and we will take care till we drop back to you at border after completion of 8 days Tour.
Kailash is considered a sacred place in four religon Bön, Buddhism, Hinduism and Jainism.  Tibetan Buddhists call it Kangri Rinpoche; 'Precious Snow Mountain'. Bon texts have many names: Water's Flower, Mountain of Sea Water, Nine Stacked Swastika Mountain. For Hindus, it is the home of the mountain god Shiva and a symbol of his power symbol om; for Jains it is where their first leader was enlightened; for Buddhists, the navel of the universe; and for adherents of Bon, the abode of the sky goddess Sipaimen.
Tour Theme: Spiritual and Religious
Tour Type: Group Joining Basis
Destination Covered: Lucknow, Nepalgunj, Hilsa, Kailash and Mansarovar
Duration: 8 Days
Mt. Kailash Elevation : 6,638 meters
Highest point on trek : Dolmala Pass (5,600 meters)
Day 01: Arrival in Lucknow and drive to Nepalgunj – 4 Hours
After arrival in Lucknow and drive to Nepalgunj, check into your hotel for dinner and overnight stay.
Day 02: Fly to Hilsa via Simikot (2950 M) and drive to Taklakot (3700 M)
After breakfast board your chartered helicopter towards Hilsa via Simikot. Upon arrival in HIlsa helipad get transfer to Taklakot. En-route complete the custom formalities and start drive towards Taklakot. Have first dinner at the Tibetan land and stay overnight in the hotel / guest at Taklakot.
Day 03: Acclimatization at Taklakot
Today after breakfast our team and passengers may organize a short trip around Takalakot for acclimatization to face the difficulties of Tibet's climate because at this altitude every cell in the human body needs a constant supply of oxygen to survive. Let's warm up your body to adjust with Tibetan climate. Later return to hotel / guest house for overnight stay.
Day 04: Drive to Manasarovar (4560 M)
The day we've been waiting for, today you will get the first "darshan" of holy lake Manasarovar and the Mount Kailash. After breakfast start drive towards Lake Manasarovar en-route we will complete Lake Manasarovar parikrama, approx 70% and rest will be complete when you return from Kailash Trek. Upon arrival check into your hotel / guest house for overnight stay.
Day 05: Drive to Yam Dwar and Start Parikrama
Wake up early as per today's schedule, have breakfast. Later drive to Yam Dwari from where you will start your trekking towards Dirapuk. All pilgrims have opportunity to pass through Yama Dwar before trek commence. Also, the members who are not going for parikrama will return from Yama Dwar after very close darshan of Mt. Kailash from this point and get back to Darchen waiting for parikrama group.
For those who wanted to explore the land of Kailashpati Maharaj will start trekking ahead through horse or by foot. Today's trek is flat and gradual ascend along through the bank of Glacier River so it will be pretty easy to reach Diraphuk.
Our officers make all required arrangements for stay. After first trek reach Dirapuk and have dinner, stay overnight in guest at Dirapuk.
 Day 06: Parikrama to Zutulphuk via Gauri Kunda
Wake up early in the morning have quick and light breakfast and start towards Zuthulphuk. Today on the way at Dolmala pass (5600 m.) at this point blood oxygen levels fall in some of travellers. You don't worryabout it, we have trained medical assistance to face this kind of problems. Continue trek downwards Zuthulphuk via Gaurikund. Reach at the destination take your seats for dinner, thereafter go to warm bed for overnight stay in guesthouse.
Day 07: Last day of Parikrama near Darchen and drive back to Taklakot
Today is the last day of our trekking, after breakfast lets trek up to where the road is accessible and drive to Darchen, have lunch and board the vehicle with the other group members staying at Darchen. Thereafter drive towards Taklakot by completing the remaining course (approx. 30%) of parikrama of Lake Manasarovar. Reach at destination have dinner and stay overnight in the guest house / hotel.
Day 08: Drive to Hilsa and fly to Nepalgunj
Today after breakfast drive to Hilsa to board your chartered helicopter and fly back to Simikot – Nepal Gunj and drive to Lucknow.
We guarantee best price with personalize services. Send us your inquiry to our Holiday experts assisting travelers in our area since 15 years.
Get Free Information
Service Includes:-
Arrival / departure transfers
1 night accommodation at Hotel in Nepalgunj with all meals
6 nights accommodation at Guest House/Lodge or tent available during Kailash trip
All meals for 8 days tour (all veg meals)
Nepalgunj – Simikot – Nepalgunj helicopter.
Charter Helicopter flight from Simikot-Hilsa-Simikot
Airport Taxes
Special Simikot permit fee
4500 Model Japanese Landcruiser on Tibet side
Services of an English speaking Tibetan guide
Trek staff comprising of experienced Nepali team leader, cook and a strong sherpa team
Freshly cooked vegetarian meals
Yaks & Yak-men for porterage during Kailash Parikarma
All necessary travel permits
Tibet / China VISA fee
First aid-kit, medical Oxygen and Gamow bag
Government taxes as applicable
Service Excludes:-
Lucknow to Nepalgunj and return transfers cost need to pay extra if wish us to arrange
Extra cost in the event of delays due to any unforeseen reason for accommodation, meals and hiring of extra transportation.
Travel Insurance.
Evacuation cost in the event of sickness or emergency.
Expenses of personal nature pony hiring, horse or any for personal convenience
Hot water, Battery Charge or extra services during Kailash Tour at Guest House
Personal expenses and any other services not mentioned in Service includes section
| | | | |
| --- | --- | --- | --- |
| Name of the client | Travel Date | Nationality | Service Rating* |
| Mark Hsu | 13 Sep 2010 | China | Excellent |
| Shalu Lamba | 8 Sep 2011 | India | Excellent |
| Jacqui Rehman | 25 Oct 2011 | Australia | Excellent |
| Richard Wales | 01 Mar 2013 | UK | Excellent |
| Kelly Clark | 09 Apr 2014 | USA | Excellent |
| Holly Walker | 12 Oct 2015 | Belgium | Excellent |
| Peter Richard | 18 Mar 2016 | UK | Excellent |
| Shanti Valentino | 20 Apr 2016 | Italian | Excellent |