5 Nights 6 Days Kathmandu Chitwan Tour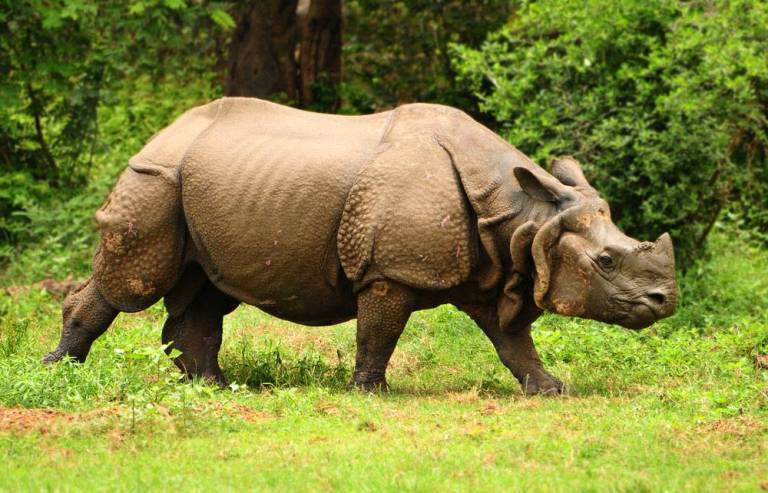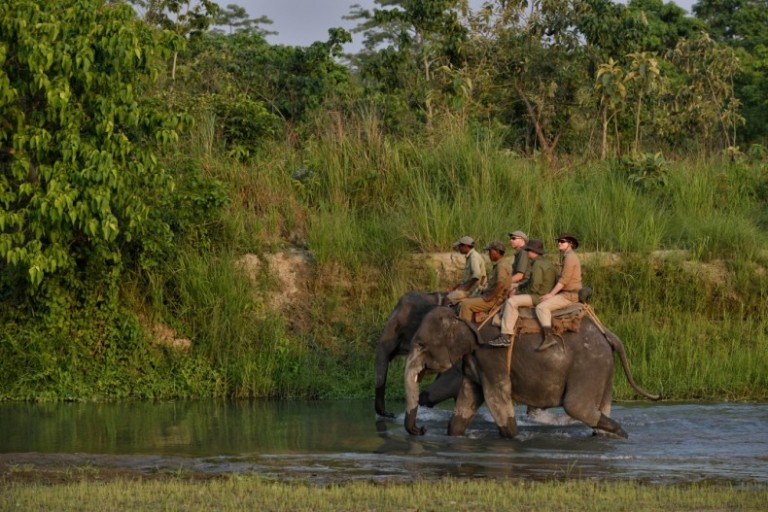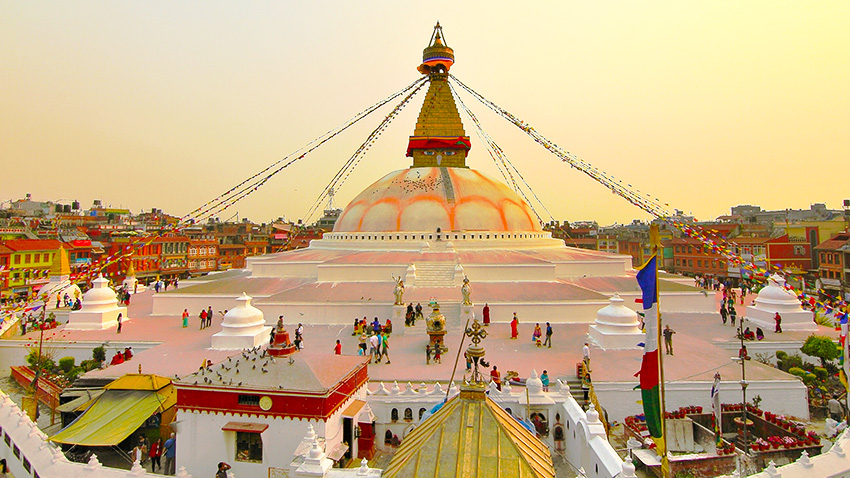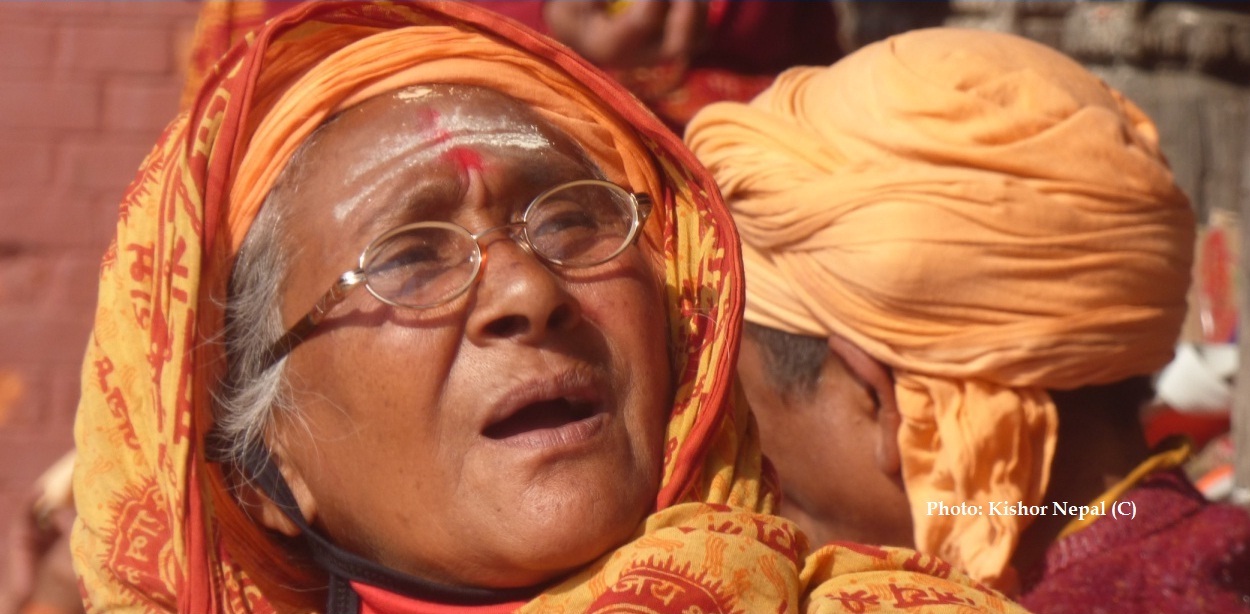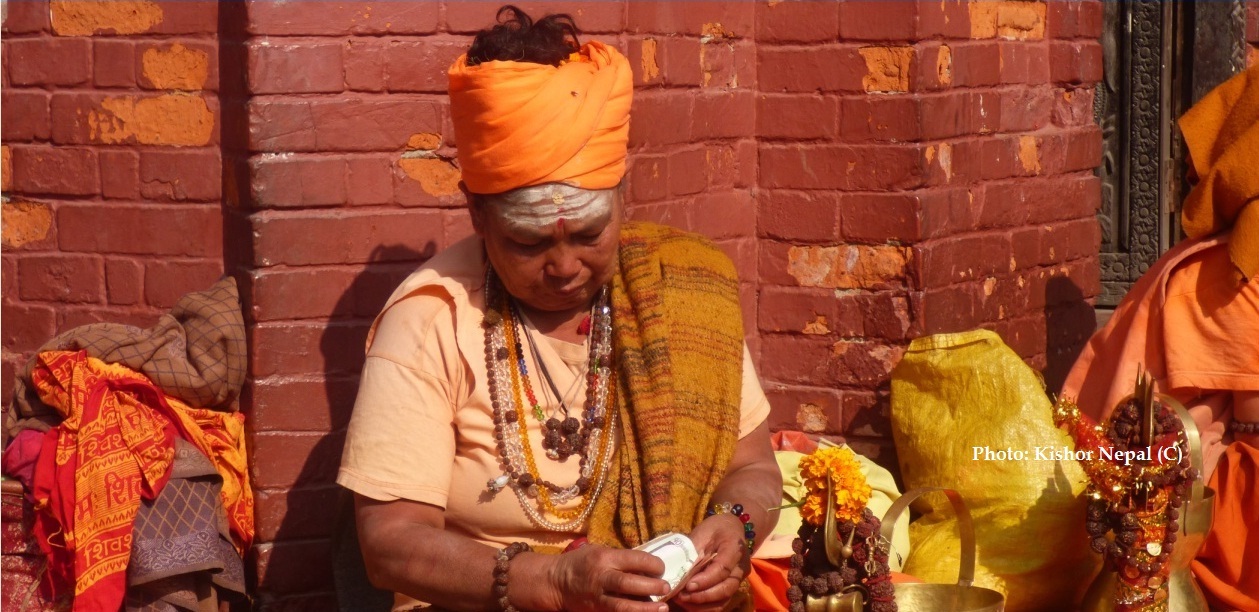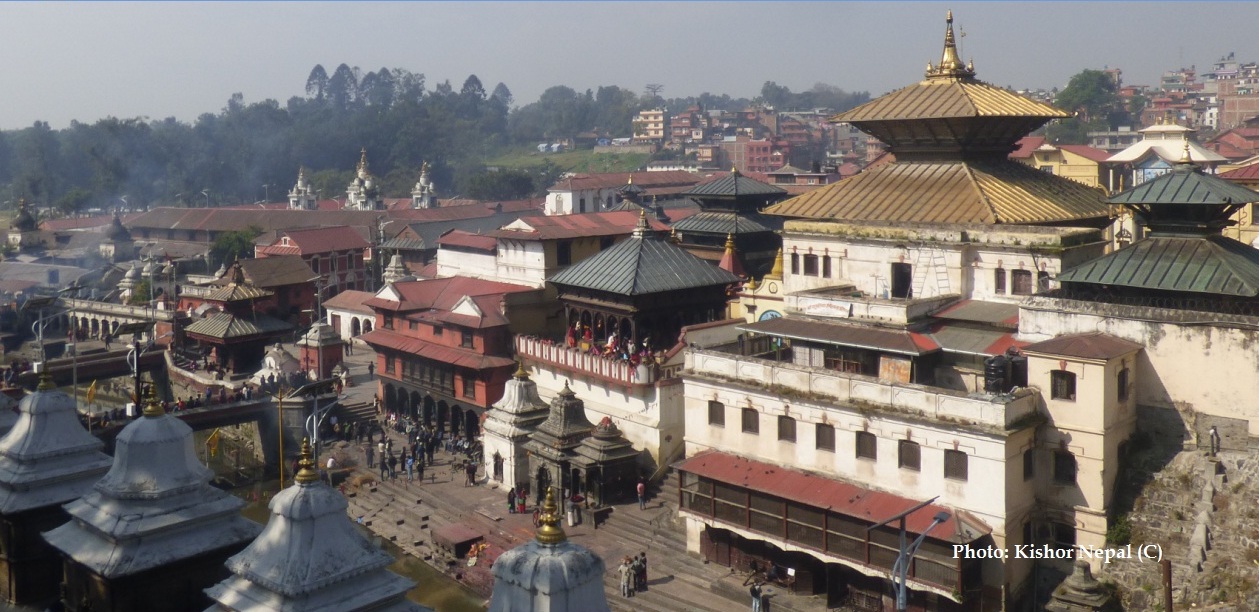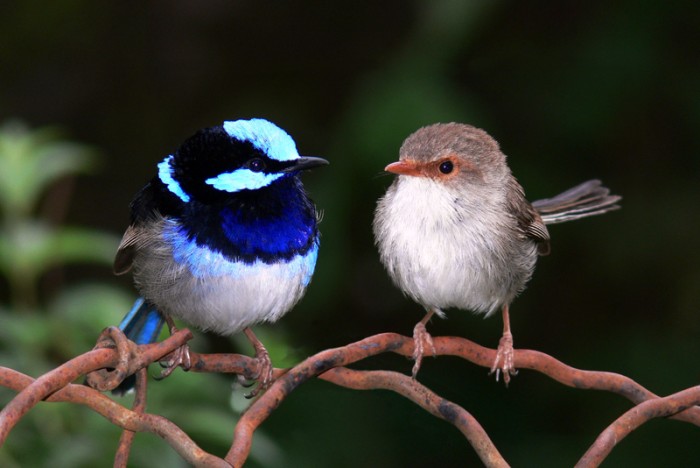 Enjoy Jungle activities and Elephant Safari at Chitwan spotting Rhino, Tiger and other wild flora and fauna with 6 Days Kathmandu Chitwan Tour.
Our 6 Days Kathmandu Chitwan tour covers two major destination in Nepal i.e. Kathmandu valley and Chitwan National Park. This tour itinerary is specially prepared for wildlife lovers who wish to see One Horn Rhino and other wild flora and fauna inside one of the best maintained National park in Asia.
Enjoy wide array of Jungle activities such as Elephant Back Safari to see wildlife in natural habitat, Canoe ride at Rapti river to see Crocodile and Water birds, Jungle walk, Tharu Village visit with Tharu Tribal Dance.
Chitwan National Park which is formerly known as Royal Chitwan National Park) is the first national park in Nepal. It was established in 1973 and granted the status of a World Heritage Site in 1984. It covers an area of 932 km2 (360 sq mi) and is located in the subtropical Inner Terai lowlands of south-central Nepal in the districts of Nawalparasi, Parsa, Chitwan and Makwanpur. In altitude it ranges from about 100 m (330 ft) in the river valleys to 815 m (2,674 ft) in the Churia Hills. Chitwan National Park is located 175 Kilometers far from Kathmandu.
A total of 68 species of mammals, 544 species of birds, 56 species of herpeto fauna and 126 species of fish have been recorded in the park. The park is especially renowned for its protection of One Horned Rhinoceros, Royal Bengal Tiger and Gharial Crocodile.
Our 6 Days Kathmandu Chitwan Tour also covers major two highlights in Kathmandu. You will visit Pashupatinath temple which is one of the holiest Hindu shrine and best place to observe Hindu rituals. Pashupatinath temple is located on the bank of the Bagmati River and temple is dedicated to lord Shiva. Pashupatinath temple is often known as Abode of Lord Shiva. Similarly, you will also visit Boudhnath stupa located 3 kilometers far from Pashupatinath temple. Boudhnath stupa is center of Tibetan Buddhism.
Tour Type: Wildlife Tour
Duration: 5 Nights/6 Days
Destination Covered: Kathmandu & Chitwan
Group Size: 1 & above
Arrival city: Kathmandu
Departure City: Kathmandu
Meals: Daily Breakfast at Kathmandu & All Meals at Chitwan
Accommodation: Hotels
Price: Budget, Standard, Deluxe & Luxury 
Day 01: Arrive in Kathmandu
You will arrive in Kathmandu airport. Meet your airport representative outside arrival hall holding sign board of your name. You will get assisted and transferred to your hotel located in city center. Rest of the time you are free on own to stroll around on own pace. Overnight at Hotel in Kathmandu
Day 02: Drive Kathmandu/Chiwan – 175 Kms
Morning, drive to Chitwan. Upon arrival check-in at Jungle Lodge. After lunch, commence on a half-day Jungle activities such as Elephant back safari to see wildlife of Nepal. Lunch, Dinner & Overnight at Jungle Lodge
Day 03: Jungle activities
The Chitwan National park is one of the finest national parks in Asia, it lies in the lowlands of south-central Nepal, covering an area of 932 sq. km and is listed a World Heritage site since 1984. It is renowned for its variety and amount of wildlife. It is home for some endangered species such as The Royal Bengal Tiger, One horned Rhinoceros, Leopard, Gaurs as well as Sloth Bear, Monkeys and varieties of Deer etc. Commence on a full-day Jungle activities such as Canoe ride on Rapti river to see Crocodile & Water birds, Tharu village visit to see their lifestyle, Nature walk and Bird watching to explore more wildlife of Nepal. Lunch, Dinner & Overnight at Jungle Lodge
Day 04: Jungle activities
Enjoy full-day Jungle activities such as Jeep safari. Enjoy Jungle walk at different section of the park with Bird watching. Lunch, Dinner & Overnight at Jungle Lodge
Day 05: Drive back Kathmandu & sightseeing tours
Drive back to Kathmandu retracing the same highway.
Later visit the temple of Pashupatinath, situated on the banks of the sacred Bagmati river, temple of Lord Shiva. Pashupatinath, with a tiered golden roof and silver doors, is famous for its superb architecture and is the holiest of Hindu shrines in Nepal.
Proceed further to one of Nepal's largest Stupa of Bodhnath.  This Stupa, set in a pattern of a "Mandala" is encircled by houses and monasteries where Rinpoches (Buddhist monks) reside. Around the base is a ring of 108 images of the Buddha and 147 insets containing prayer wheels. Overnight at Hotel in Kathmandu
Day 06: Departure transfer
Transfer to Kathmandu airport in time to bard your flight back home.
We guarantee best price with personalize services. Send us your inquiry to our Holiday experts assisting travelers in our area since 15 years.
Get Free Information
Service Includes:-
2 nights at Hotel in Kathmandu as per your budget
3 nights at Hotel in Chitwan as per your budget
Daily breakfast at hotel in Kathmandu
All Meals (Breakfast + Lunch + Dinner) at Hotel in Chitwan
Necessary airport transfers in Kathmandu with assistance
Air-conditioned private vehicle for sightseeing tours and airport transfers
An English speaking professional guide for sightseeing tours in Kathmandu
English speaking local naturalist for jungle activities in Chitwan
Chitwan National Park entrance fees
Vehicle related expenses such as Parking, Toll taxes & fuel
Government taxes as applicable
Monument entrance fees in Kathmandu, meals except Chitwan and Nepal visa fee will be extra and payable directly.
| | | | |
| --- | --- | --- | --- |
| Name of the client | Travel Date | Nationality | Service Rating* |
| Mark Hsu | 13 Sep 2010 | China | Excellent |
| Shalu Lamba | 8 Sep 2011 | India | Excellent |
| Jacqui Rehman | 25 Oct 2011 | Australia | Excellent |
| Richard Wales | 01 Mar 2013 | UK | Excellent |
| Kelly Clark | 09 Apr 2014 | USA | Excellent |
| Holly Walker | 12 Oct 2015 | Belgium | Excellent |
| Peter Richard | 18 Mar 2016 | UK | Excellent |
| Shanti Valentino | 20 Apr 2016 | Italian | Excellent |