5 Nights 6 Days Kathmandu Nagarkot Pokhara Tour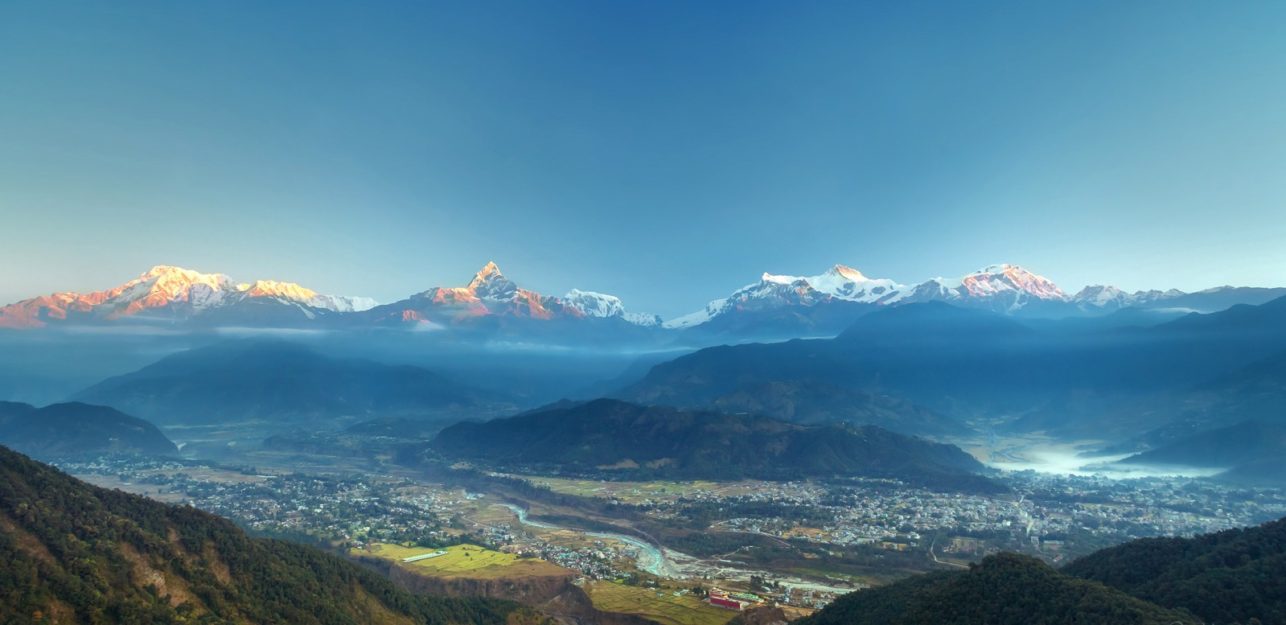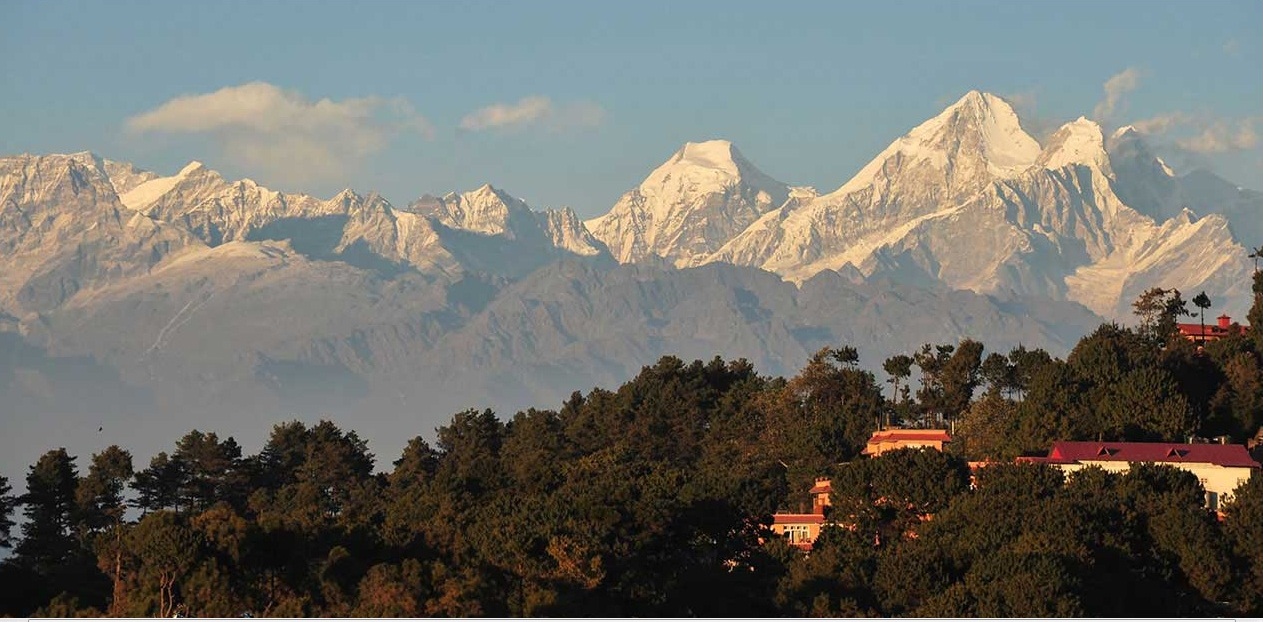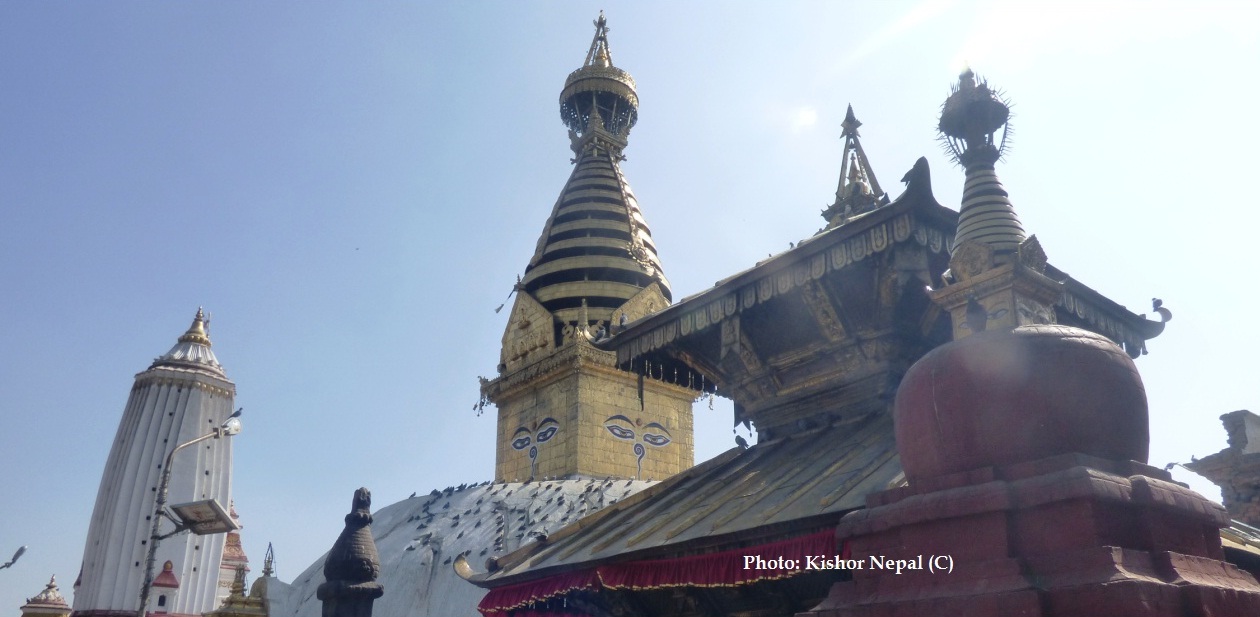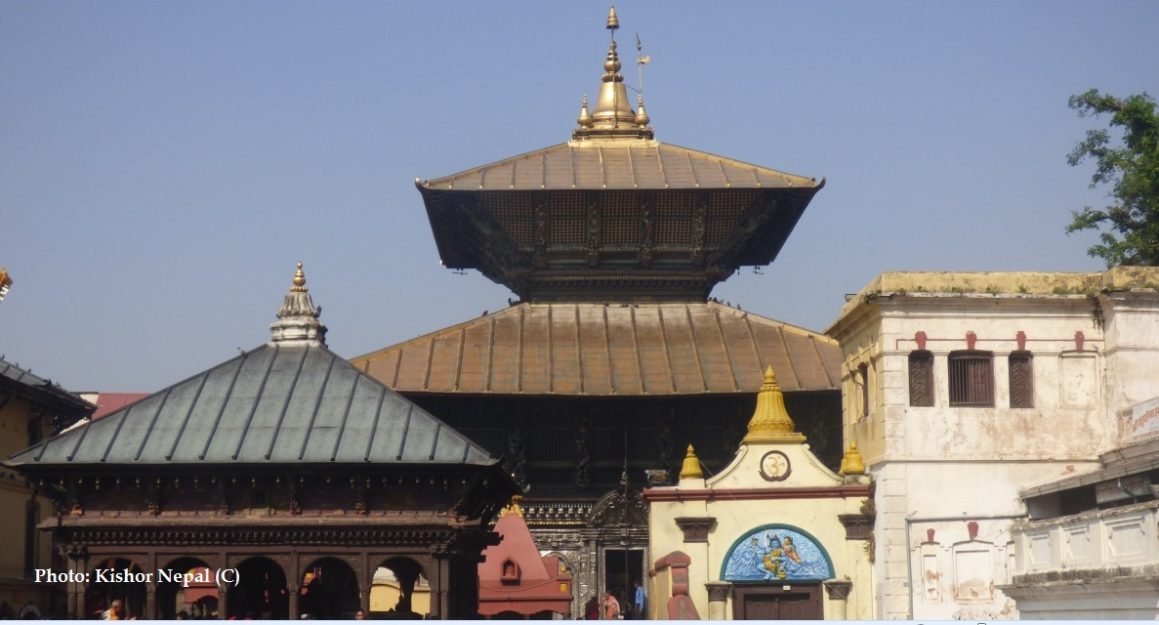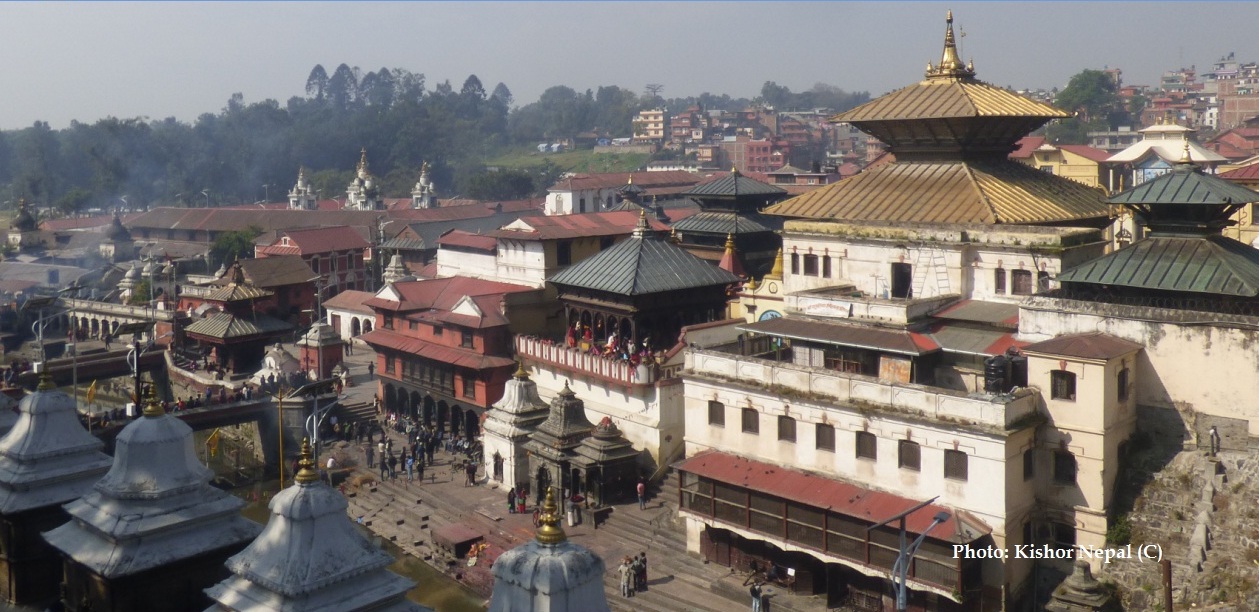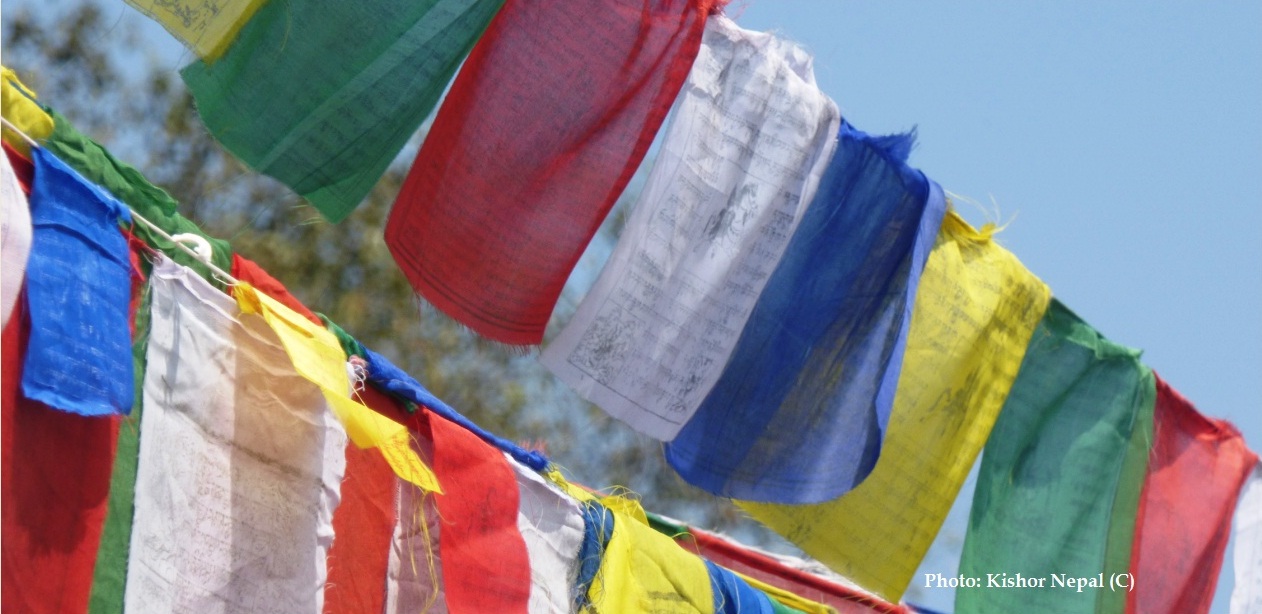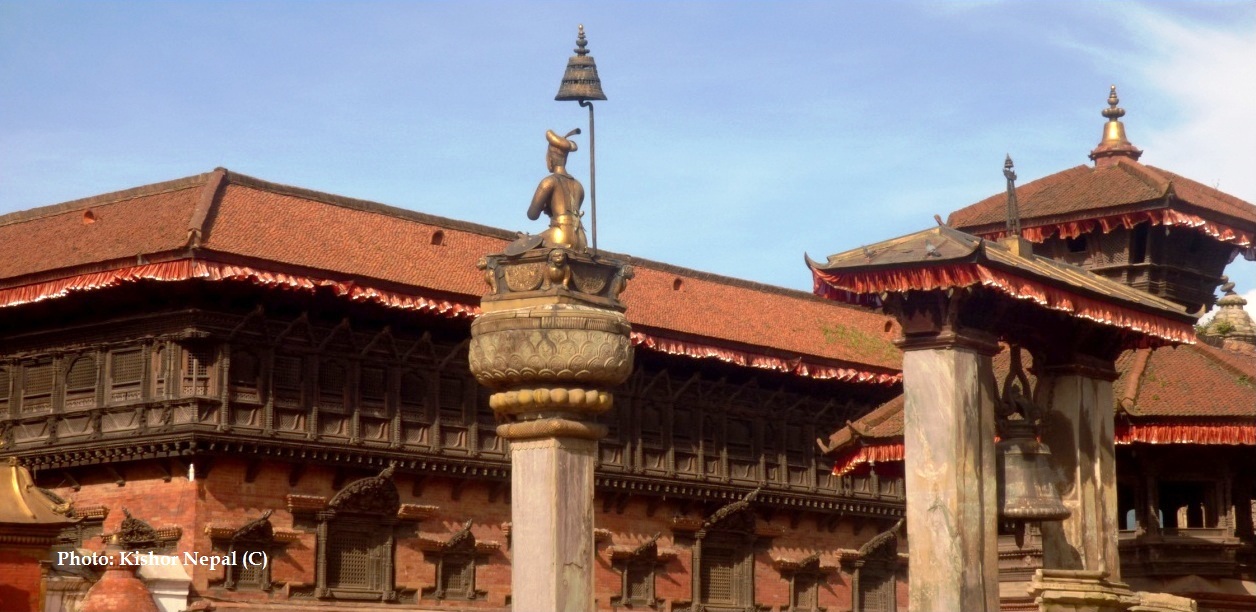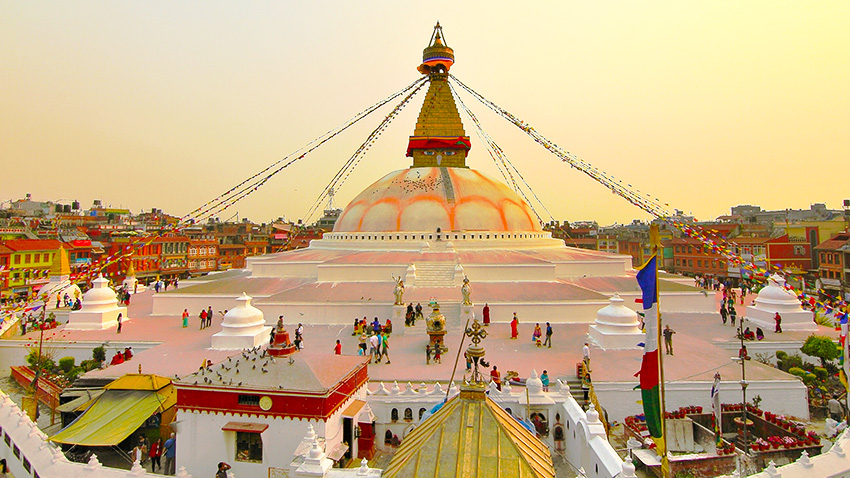 Enjoy 6 Days Kathmandu Nagarkot Pokhara Tour covering three scenic places of Nepal. This tour is also called as Highlights of Nepal.
Kathmandu Nagarkot Pokhara tour itinerary is specially designed for travelers who wish to explore scenic spot in Nepal during the short stay. The major attractions of this tour packages are Culture, Traditions, Heritages, Sunrise/Sunset view over Himalayas and natural beauty of Pokhara.
Spend two overnights at capital city of Nepal – Kathmandu. Enjoy guided sightseeing tours inside valley with professional guide. Explore Newari culture Heritage and traditions strolling narrow lanes of the city. Witness Hindu and Buddhist rituals at Pashuptinath temple and Boudhnath stupa. Kathmandu is unique capital city in world which still preserves ancient heritages, arts and crafts.
Escape for one overnight stay at Nagarkot located 38 kilometers from Kathmandu. Nagarkot is popular hll station and situated in altitude of 2100 meters above sea level. Nagarkot offers incredible sunrise and sunset view over Himalayas.
Drive to Pokhara, another major tourist sites in Nepal. Pokhara is famous for natural wonders with close view of the Himalayas from valley. Pokhara is consider as Himalayan Shangri-la as its bewitching beauty has been the subject of many travel writers. You will enjoy sunrise view over Mount Annapurna, Fishtail and Dhaulagiri massif from Sarangkot viewpoint. This is one of the highlights at Pokhara during your visit. You will also explore other tourist sites in Pokhara famous for natural wonders. Pokhara is ultimate platform for adventure activities. On your free time you can enjoy Paragliding, Bungy Jump or hiking in near-by area. Pokhara is also gateway for Annapurna trekking and various popular hiking paths. With the magnificent Annapurna range forming the backdrop and the serenity of three major lakes – Phewa, Rupa and Begnas – Pokhara is the ultimate destination for relaxation.
Book our Kathmandu Nagarkot Pokhara tour to avil best discounts. Budget, Standard, Deluxe and Luxury version of this tour is also available. Please share your travel plan with our Holiday Experts. Customization of the tour itinerary 5 Days Kathmandu Nagarkot Pokhara tour is also possible as per your request.
Tour Type: Cultural and Natural Beauty
Duration: 5 Nights/6 Days
Destination Covered: Kathmandu, Nagarkot & Pokhara
Group Size: 1 & above
Arrival city: Kathmandu
Departure City: Kathmandu
Meals: Daily Breakfast
Accommodation: Hotels
Price: Budget, Standard, Deluxe & Luxury
Day 01: Arrive in Kathmandu and Sightseeing tour
You will arrive in Kathmandu airport. Meet your airport representative outside arrival hall holding sign board of your name. You will get assisted and transferred to your hotel located in city center.
Later you will meet our tour guide waiting at hotel lobby for the sightseeing tour of Swoyambhunath stupa. This stupa is also called as "Monkey temple" is located at hilltop overlooking Kathmandu valley floor and Himalayan ranges. You will see the cultural harmony between Hindu and Buddhist followers as both followers pay homage to this site. Swoyambhunath is not only place to see religious bounding but superb place for natural beauty with pristine air. Due to its location on hill top this site provides bird-eye view of valley. Overnight at Hotel in Kathmandu
Day 02: Sightseeing tour & drive to Nagarkot (38 Kms/1.5 Hrs)
Your sightseeing tours begin after breakfast. Your guide will come at your hotel and meet you at hotel lobby at 0930 am. You will proceed with sightseeing tour of Pashupatinath temple located on the bank of Bagmati River. This temple is dedicated to Lord Shiva and often known as "abode of Shiva". Only Hindus are permitted to enter inside the temple complex for worship however other can go other side of temple to see the rituals of Hindu people and morning activities. You will also witness rare ceremony of funerals as per Hindu traditions at cremation ghats on the bank of holy river Bagmati.
After visit at Pashupatinath temple, you will proceed to Boudhnath stupa located 3 Kilometers away from the temple. Boudhnath stupa is also known as "Mini Tibet" and one of the largest Buddhist stupa in Nepal. This stupa is surrounded by Tibetan settlements and monasteries. You will witness Buddhist rituals and traditions at Boudhnath area which is en-circle by Buddhist prayer flags and mane.
Afternoon, you will drive 14 Kilometer east to Kathmandu to visit the best preserved ancient city of Bhaktapur. Bhaktapur is also called as cultural hub of Newari people. Many of the highly decorated buildings and shrines were destroyed in the 1934 & 2015 earthquake. However, the main square still contains a few temples and other architectural show pieces; the Lion Gate, the statue of Bhupatindra Malla, the Palace of 55 windows, the Bell of the barking dogs, the Nyatapola temple and the replica of Pashupatinath temple. In Bhaktapur you will observe the Newari people with traditional and daily work. Narrow lanes of Bhaktapur offer bargain price for the Thankas "Oil painting on Silk" which you can buy if interested.
After visit, drive to Nagarkot hill station located on the hill top overlooking Central Himalayan ranges and Kathmandu valley floor. Nagarkot is popular hill station located close to Kathmandu and famous for sunrise and sunset views. If weather is very clear then you can enjoy glimpse of Mount Everest from here. Nagarkot offers one of the longest Himalayan ranges view offering 8 out of 14 ranges inside Nepal. The view stretch from Annapurna in west to Makalu in the east. Free time on own to enjoy sunset view from hotel. Overnight at Hotel in Nagarkot
Day 03: Drive Pokhara (238 kms/6.5 Hrs)
After breakfast, your driver will meet you at hotel lobby and you will drive along scenic mountain highway to Pokhara. Pokhara is second famous destination after Kathmandu and popular for natural beauty. Upon arrival at Pokhara, check-in at hotel. Rest of the day is free to stroll around Phewa Lakeside area on own. Overnight at Hotel in Pokhara
Day 04: Sarangkot Sunrise Tour and Pokhara City tour
Early morning, excursion to Sarangkot to see sunrise over Mt. Annapurna, Dhaulagiri massif & Mt. Fishtail. Return to hotel for breakfast.
Afternoon, commence on a Pokhara city tour which includes Bindavashini temple, Seti Gorge, Devis fall & Gupteshwor Mahadev cave.
Rest of the day is free to relax admiring the beauty. Overnight at Hotel in Pokhara
Day 05: Drive Back Kathmandu
Morning drive back Kathmandu. Check-in at hotel. Overnight at Hotel in Kathmandu
Day 06: Departure Transfer
Transfer to Kathmandu airport n time to board your flight back home.
We guarantee best price with personalize services. Send us your inquiry to our Holiday experts assisting travelers in our area since 15 years.
Get Free Information
Service Includes:-
2 nights at Hotel in Kathmandu as per your budget
1 night at Hotel in Nagarkot as per your budget
2 nights at Hotel in Pokhara as per your budget
Daily breakfast at hotels at Kathmandu, Nagarkot, Pokhara
Necessary airport transfers in Kathmandu with assistance
Air-conditioned private vehicle for sightseeing tours and airport transfers
Kathmandu/Nagarkot/Pokhara/Kathmandu private surface transfer
Sarangkot sunrise excursion in Pokhara
An English speaking professional local guide for sightseeing tours in Kathmandu and Pokhara
Vehicle related expenses such as Parking, Toll taxes & fuel
Government taxes as applicable
Monument entrance fees, meals except breakfast and Nepal visa fee will be extra and payable directly.
| | | | |
| --- | --- | --- | --- |
| Name of the client | Travel Date | Nationality | Service Rating* |
| Mark Hsu | 13 Sep 2010 | China | Excellent |
| Shalu Lamba | 8 Sep 2011 | India | Excellent |
| Jacqui Rehman | 25 Oct 2011 | Australia | Excellent |
| Richard Wales | 01 Mar 2013 | UK | Excellent |
| Kelly Clark | 09 Apr 2014 | USA | Excellent |
| Holly Walker | 12 Oct 2015 | Belgium | Excellent |
| Peter Richard | 18 Mar 2016 | UK | Excellent |
| Shanti Valentino | 20 Apr 2016 | Italian | Excellent |