Kathmandu Pokhara Chitwan Tour Package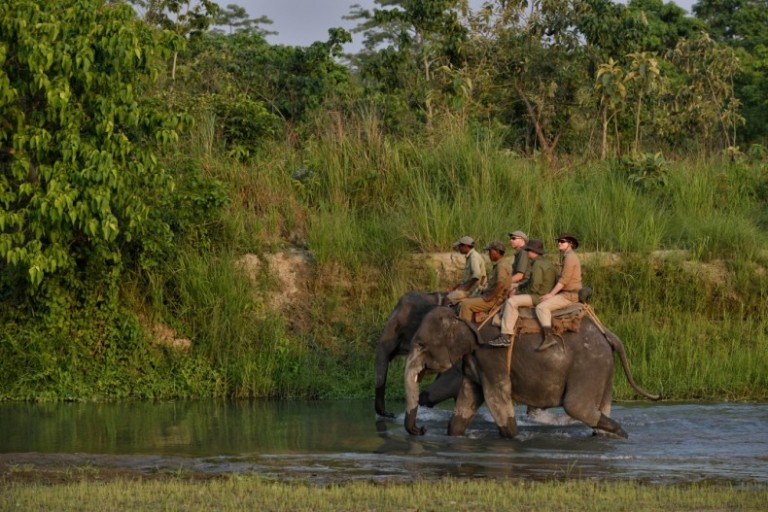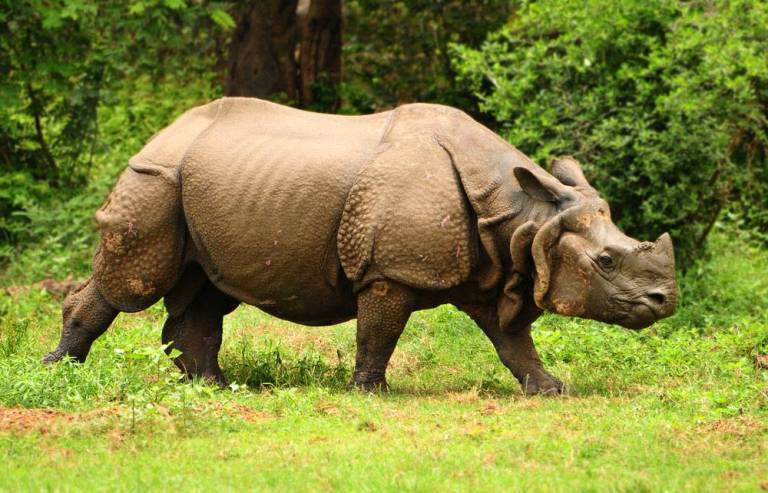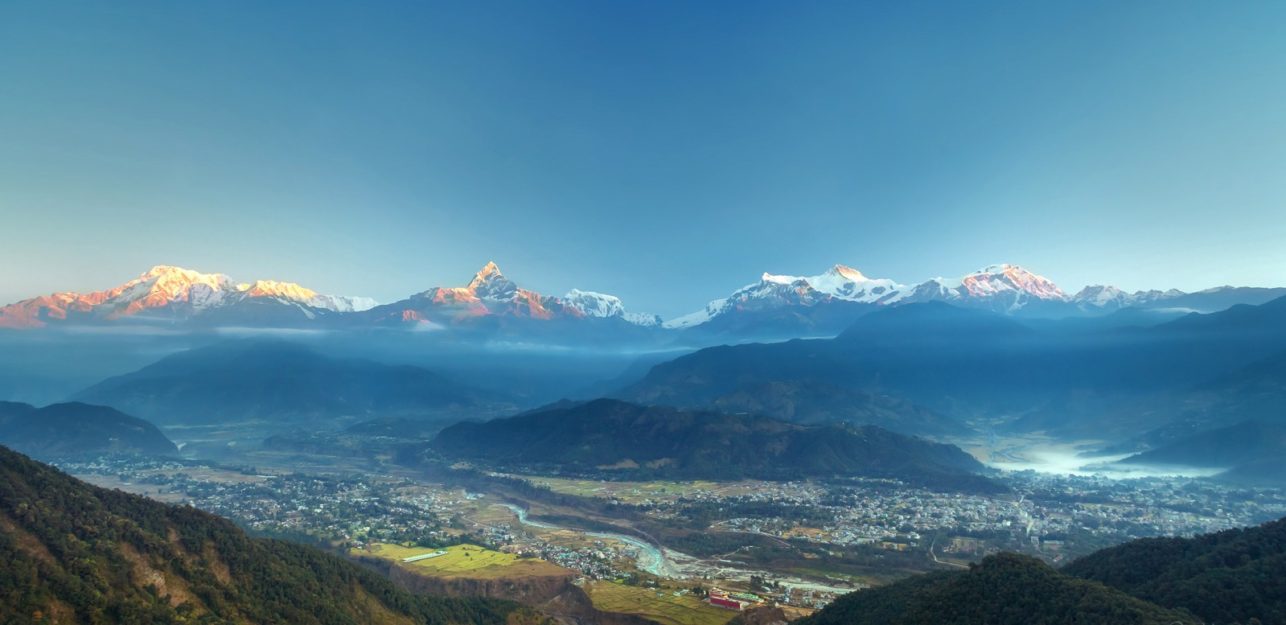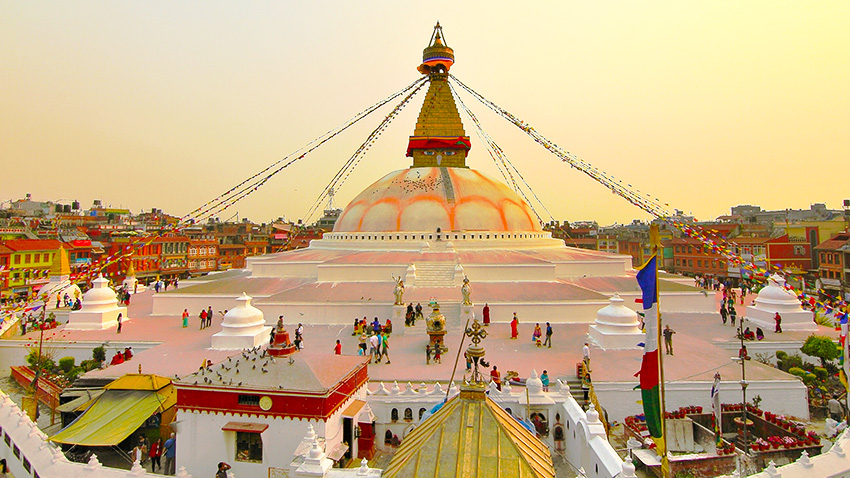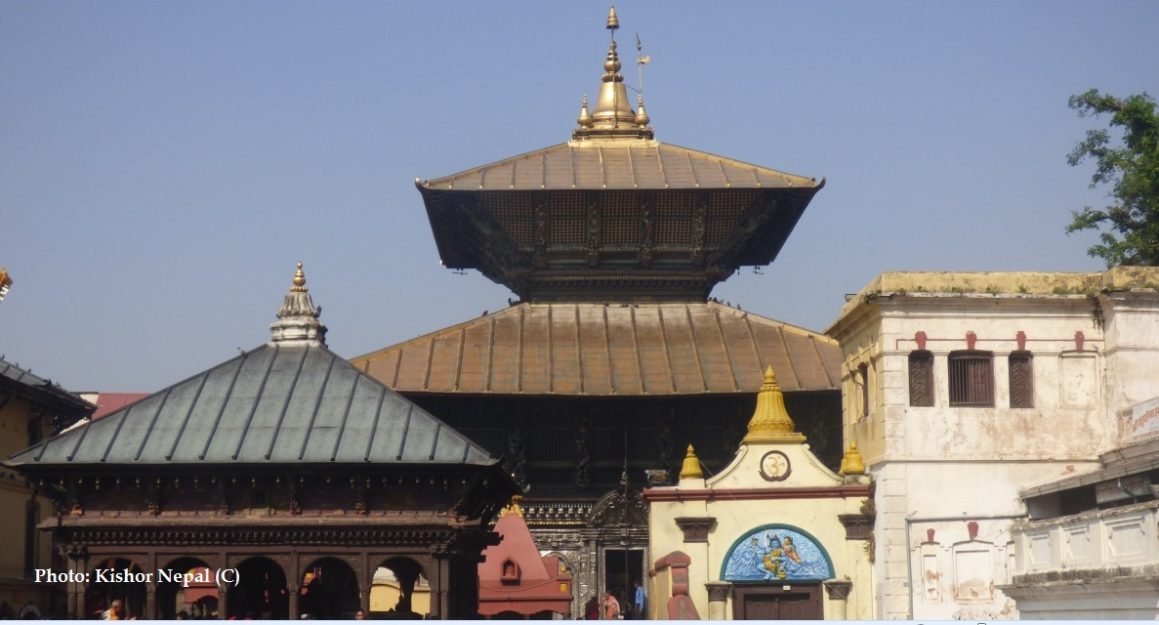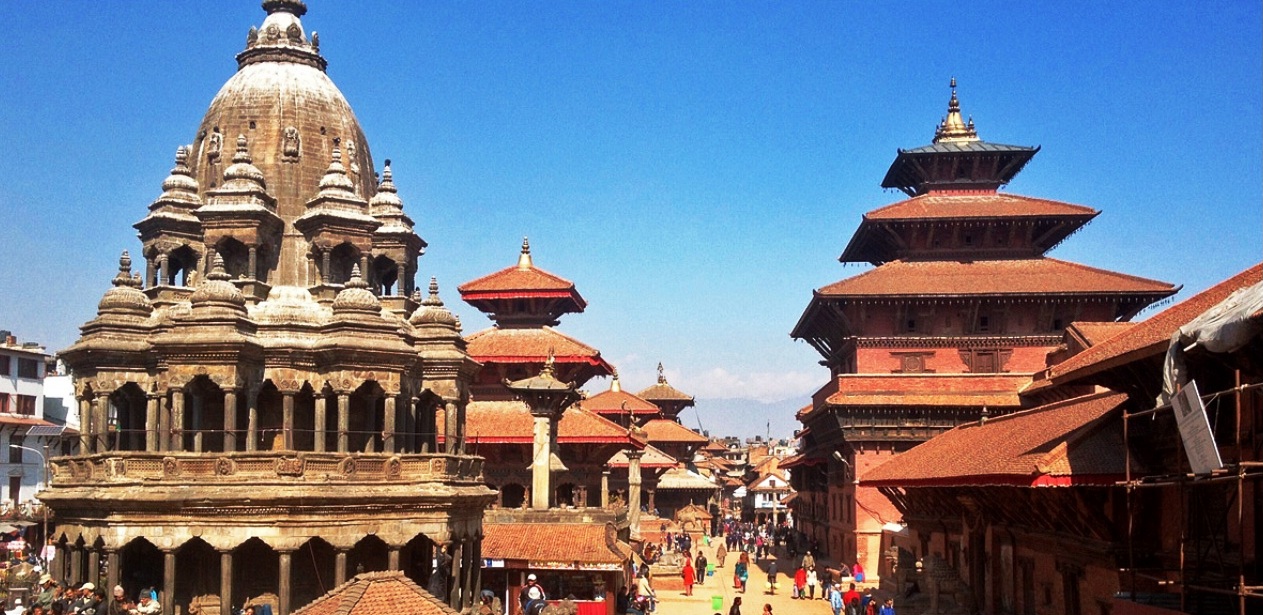 Kathmandu Pokhara Chitwan Tour
Explore Culture, Heritage, Wildlife and Natural beauty of Nepal with 7 Days Kathmandu Pokhara Chitwan Tour. This tour is also called as Highlights of Nepal.
7 Days Kathmandu Pokhara Chitwan tour covers three major tourist destinations of Nepal. This tour is also popularly known as "Golden Triangle Tour in Nepal".
Soak yourself with culture and traditions of Kathmandu valley. Kathmandu is the most popular tourist site in Nepal. Kathmandu valley is popular to see ancient heritage sites. There are 7 UNESCO Heritage sites inside Kathmandu. You will visit Pashupatinath temple which is one of the holiest Hindu shrine in Nepal. See cremation procedure at the bank of the Bagmati river as per Hindu rituals. Similarly, you will visit Boudhnath stupa which is one of the largest Buddhist stupa in Nepal. Boudhnath stupa is ofeten called as "Mini Tibet". This area is surrounded by typcal Tibetan settlements and Buddhist monasteries.
Boudhnath is also popular spiritual destination and best place to obaserve Tibetan Buddhist rituals and faces. In addition, you will explore narrow lanes of Patan and Patan Durbar Pquare. Patan Durbar Square is located in Lalitpur district inside Kathmandu Valley. Patan offers exclusive profusion of ancient places and heritages preserved in its original shape.  Your guide will take you inside the narrow lanes of Patan which are famous to see metal work, traditional Newari houses and lifestyle.
Spend two overnights at Chitwan. Chitwan is located 175 Kilometers from Kathmandu. Chitwan National Park is one of the best maintained national park in Asia. The highlights of your Chtwan visit are the wide ranges of Jungle activities. Imagine one Horn Rhino or Bengal Tiger spotting while doing Elephant Safari. See water birds and Crocodile on natural habitat enjoying Canoe ride at Rapti River. See unique lifestyle of Tharu people reside surrounding park area.
You will continue to Pokhara also known as Lake City. Pokhara is natural paradise and ultimate place for any natural lovers. Tranquil Phewa Lake with reflection of Annapurna and Fishtail ranges offer unique experience. Escape to Sarangkot early morning to see incredible sunrise view over Mount Annapurna, Fishtail and Dhaulagiri range.
Our 7 Days Kathmandu Chitwan Pokhara tour Package offer unique flavor of Heritage, Wildlife and Natural Beauty. Come and explore Nepal with experts. Book now to grab special discounts on tour.
Tour Type: Cultural, Wildlife and Natural Beauty
Duration: 6 Nights/7 Days
Destination Covered: Kathmandu, Chitwan & Pokhara
Group Size: 1 & above
Arrival city: Kathmandu
Departure City: Kathmandu
Meals: Daily Breakfast at Kathmandu & Pokhara. All Meals in Chitwan
Accommodation: Hotels
Price: Budget, Standard, Deluxe & Luxury
Kathmandu Chitwan Pokhara Tour Itinerary
Day 01: Arrival Transfer & Sightseeing tour
You will arrive in Kathmandu airport. Meet your airport representative outside arrival hall holding sign board of your name. You will get assisted and transferred to your hotel located in city center.
Later you will proceed with sightseeing tour of Pashupatinath temple located on the bank of Bagmati River. This temple is dedicated to Lord Shiva and often known as "abode of Shiva". Only Hindus are permitted to enter inside the temple complex for worship however other can go other side of temple to see the rituals of Hindu people and morning activities. You will also witness rare ceremony of funerals as per Hindu traditions at cremation ghats on the bank of holy river Bagmati.
After visit at Pashupatinath temple, you will proceed to Boudhnath stupa located 3 Kilometers away from the temple. Boudhnath stupa is also known as "Mini Tibet" and one of the largest Buddhist stupa in Nepal. This stupa is surrounded by Tibetan settlements and monasteries. You will witness Buddhist rituals and traditions at Boudhnath area which is en-circle by Buddhist prayer flags and mane. Overnight at Hotel in Kathmandu
Day 02: Drive Kathmandu/Chitwan (175 Kms/5.5 Hrs)
Morning after breakfast at 07:30 am, your driver will pick you for drive to Chitwan along scenic mountain highway. Chitwan is one of the finest national park in Asia and famous for viewing wildlife such as One Horn Rhino, Tiger, Deer and other wild flora and fauna on its natural habitat.
Upon arrival you will be welcomed by naturalist from your lodge. You will enjoy Lunch at dinning complex and followed by the activities briefing.
Today you will enjoy Jungle walk inside forest escorted by local naturalist from lodge. You will continue with the visit to Tharu villages located on the edge of the park area. Tharu people ar indeginous people from plain region of Nepal and have their own lifestyle and culture.
In the evening you will enjoy Tharu Stick Dance. Lunch, Dinner & Overnight at Hotel in Chitwan
Day 03: Jungle activities
Morning enjoy Canoe ride at Rapti river to see water birds and Crocodile. After Canoe ride, you will enjoy Elephant briefing and breeding center.
In the afternoon, you will enjoy Elephant back safari to see wildlife of Nepal. Today highlight will be spotting one horn Rhino in dense forest. If you are lucky then you can also see Tiger. After safari you will be back at hotel. Lunch, Dinner & Overnight at Hotel in Chitwan
Day 04: Drive Pokhara (145 Kms/4 Hrs)
Morning drive to Pokhara. Pokhara is famous for wonderful views of Himalayas and its snow fed lakes. The reflection of Mt. Fishtail & Annapurna range on Lake Phewa is breathtaking. Pokhara is also base camp for the trekking on Annapurna region with other day hike tours around valley rim. Free day on own to stroll around Phewa Lakeside area Overnight at Hotel in Pokhara.
Day 05: Sarangkot sunrise & Pokhara city tour
Early morning, excursion to Sarangkot to see sunrise over Mt. Annapurna, Dhaulagiri massif & Mt. Fishtail. Return to hotel for breakfast.
Afternoon, commence on a Pokhara city tour which includes Bindavashini temple, Seti Gorge, Devis fall & Gupteshwor Mahadev cave. We will provide complimentary boat ride at Phewa Lake in Pokhara. Overnight at Hotel in Pokhara.
Day 06: Drive back Kathmandu (200 Kms/6 Hrs)
Drive to Kathmandu. Transfer to your hotel. Overnight at Hotel in Kathmandu
Day 07: Sightseeing tour & Departure Transfer
Morning commence on a sightseeing tour of Patan Durbar Square another UNESCO site located in Kathmandu. Patan is known as "City of Beauty" and visit to Patan Durbar Square offer excellent opportunity to see local Newari people, ancient Royal complexes and architecture of medieval era. Stroll narrow lanes of Patan visiting Patan Durbar Square, Krishna temple, Mahaboudhi stupa and Golden temple. Patan is also famous for metal works and wood carvings.
Transfer to Kathmandu airport in time to board your flight back home.
We guarantee best price with personalize services. Send us your inquiry to our Holiday experts assisting travelers in our area since 15 years.
Get Free Information
Service Includes:-
– 2 nights at Hotel in Kathmandu as per your budget
– 2 nights at Hotel in Chitwan as per your budget
– 2 nights at Hotel in Pokhara as per your budget
– Daily breakfast at hotels in Kathmandu & Pokhara
– All meals during Chitwan stay (Breakfast + Lunch + Dinner)
– Necessary airport transfers in Kathmandu with assistance
– Kathmandu/Chitwan/Pokhara/Kathmandu private surface transfer
– Sightseeing tours as per the tour itinerary in Kathmandu & Pokhara
– All Jungle activities in Chitwan as per 2 nights/3 Days Jungle plan
– An English speaking professional local guide for sightseeing tours n Kathmandu & Pokhara
– An English speaking naturalist for Jungle activities in Chitwan
– Chitwan National Park Fee as applicable
– Sarangkot excursion Pokhara
– Vehicle related expenses such as Parking, Toll taxes & fuel
– Government taxes as applicable
Monument entrance fees in Kathmandu & Pokhara, meals except mentioned and Nepal visa fee will be extra and payable directly.
| | | | |
| --- | --- | --- | --- |
| Name of the client | Travel Date | Nationality | Service Rating* |
| Mark Hsu | 13 Sep 2010 | China | Excellent |
| Shalu Lamba | 8 Sep 2011 | India | Excellent |
| Jacqui Rehman | 25 Oct 2011 | Australia | Excellent |
| Richard Wales | 01 Mar 2013 | UK | Excellent |
| Kelly Clark | 09 Apr 2014 | USA | Excellent |
| Holly Walker | 12 Oct 2015 | Belgium | Excellent |
| Peter Richard | 18 Mar 2016 | UK | Excellent |
| Shanti Valentino | 20 Apr 2016 | Italian | Excellent |