2 Nights 3 Days Pashupatinath Darsan Tour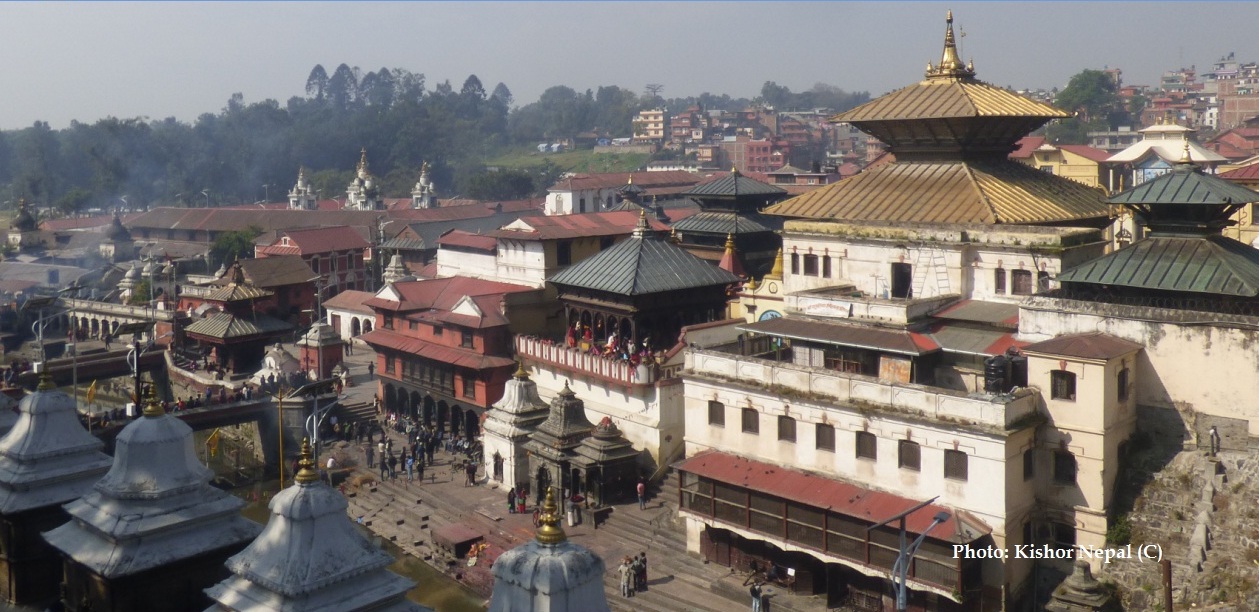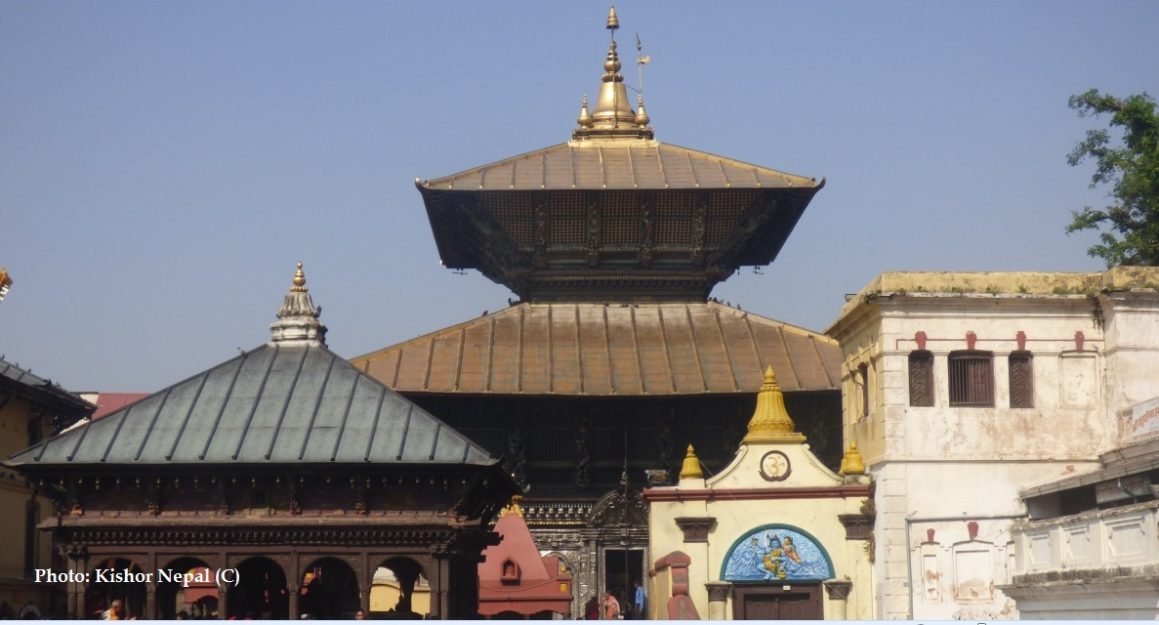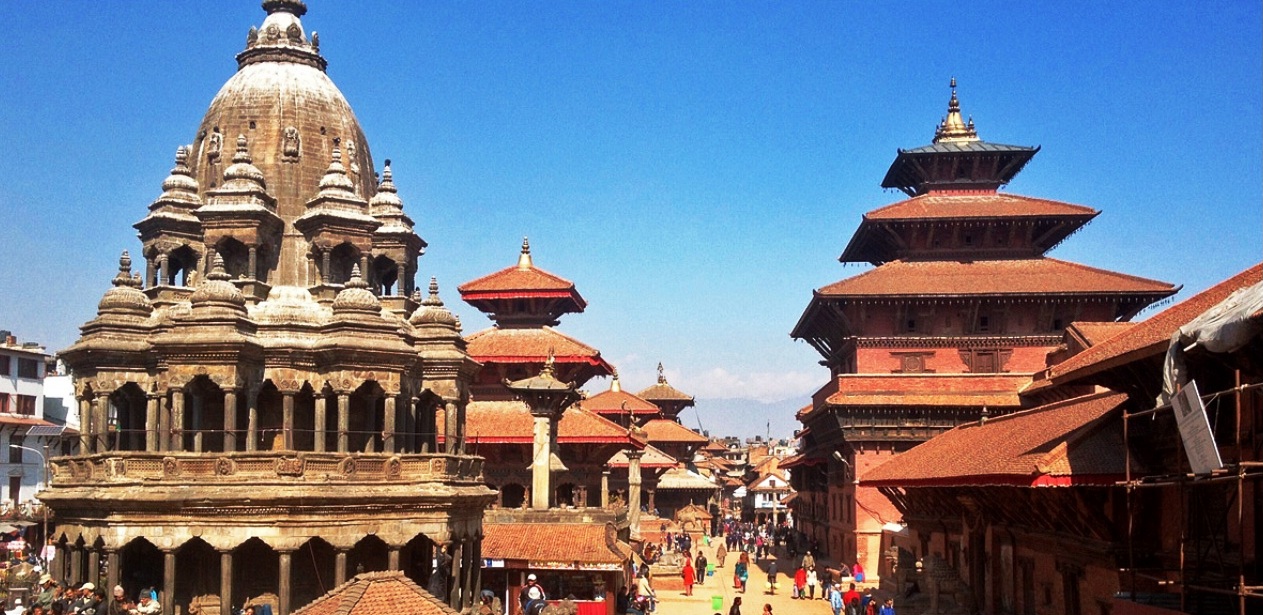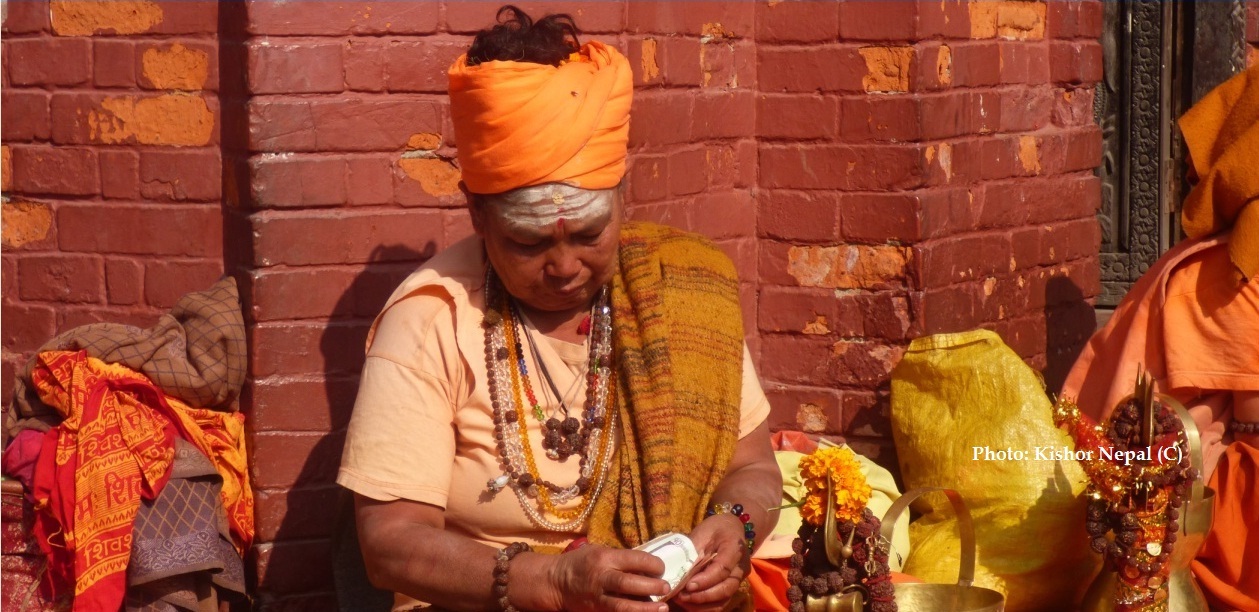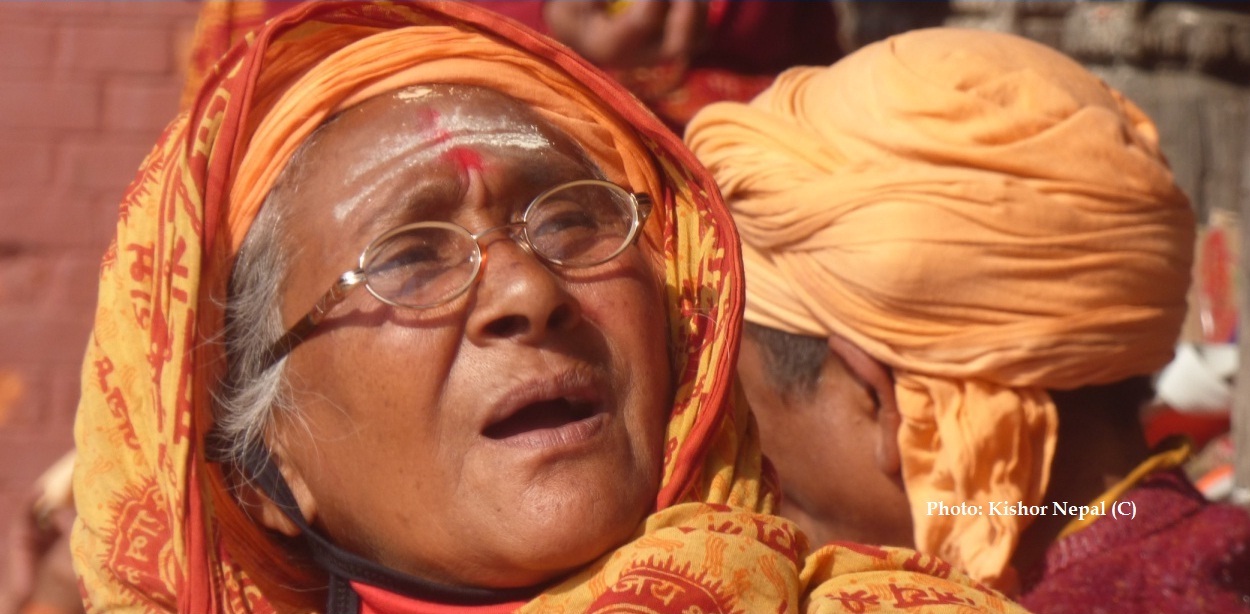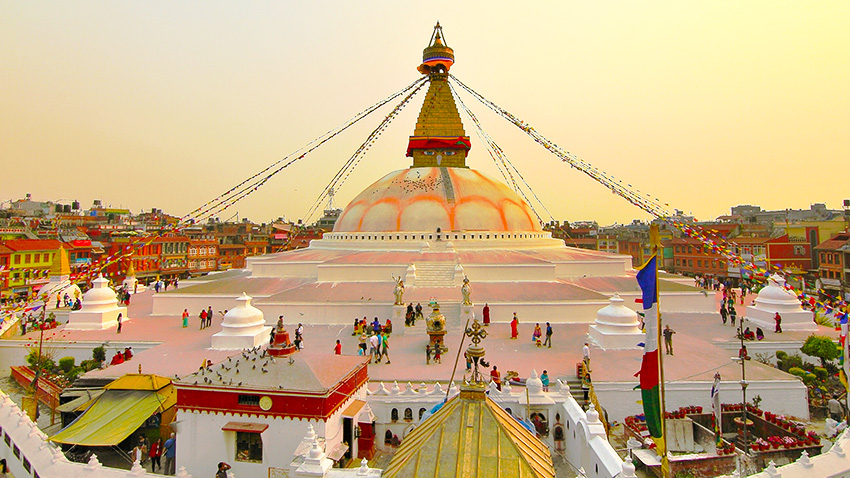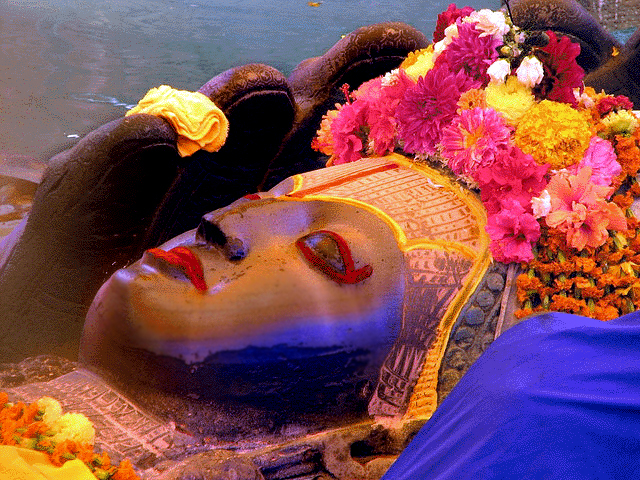 Visit Pashupatinath temple "Abode of Lord Shiva" in Kathmandu. Witness evening Arati in temple and morning rituals at holiest Hindu shrine.
This 3 days tour itinerary is especially created covering Hindu temples in Kathmandu. The main highlights of this tour id Pashupatinath temple. Pashupatinath temple is the holiest Hindu shrine and temple is dedicated to Lord Shiva. The temple is located on sacred river Bagmati on eastern outskirt of Kathmandu.
Pashupatinath temple is masterpiece of Hindu architecture. The roof on the temple is made of the gold with four doors made of silver.The two-storied roof is made from copper and is covered with gold. This richly decorated temple with wooden sculptures is believed to make wishes come true. One of the most astonishing decorations of the temple is the huge golden statue of Nandi – Shiva's bull.
Only Hindus are permitted inside the temple complex. For other religion followers can go other side of temple and see the views of the temple. For Hindus, Pashupatinath teple is holiest and need to visit once in a lifetime.
Along the right bank of Bagmati numerous platforms for funeral pyres are built. The cremations on these platforms are a common activity.
According to a legend recorded in local texts, especially the Nepalamahatmya and the Himavatkhanda, the Hindu god Shiva once fled from the other gods in Varanasi to Mrigasthali, the forest on the opposite bank of the Bagmati River from the temple. There, in the form of a gazelle, he slept with his consort Parvati. When the gods discovered him there and tried to bring him back to Varanasi, he leapt across the river to the opposite bank, where one of his horns broke into four pieces. After this, Shiva became manifest as Pashupati (Lord of Animals) in a four-face (chaturmukha) linga.
We have designed this itinerary covering the major festivity and rituals inside temple. You will see colorful evening Arati on the bank of the river. The next morning you will visit Pashupatinath on the four door opening time to offer worship at temple.
Similarly, you will also cover other major temples located inside Kathmandu area.
Tour Type: Pilgrimage and Heritage
Duration: 2 Nights/3 Days
Destination Covered: Hindu and Buddhist Pilgrimage site
Group Size: 1 & above
Arrival city: Kathmandu
Departure City: Kathmandu
Meals: Daily Breakfast
Accommodation: Hotels
Price: Budget, Standard, Deluxe & Luxury 
Day 01: Arrival transfer and Evening Arati at Pashupatinath temple
Arrive in Kathmandu. Upon arrival you will be welcomed by airport representative waiting at Kathmandu airport with sign-board with your name just outside the arrival hall. You will be assisted and transfer to your hotel.
In the evening, you will drive to Pashupatinath area. Enjoy short darshan of the temple and go to the bank of the holy river Bagmati to witness evening Arati dedicated to Lords of the animals "Pashupatinath". Return back to hotel. Overnight at Hotel in Kathmandu
Day 02: Full-day visit to temples and Stupas – Pashupatinath, Budanilakantha temple & Boudhnath
Morning start your sightseeing tour with first visit to Pashupatinath temple. Enjoy full darshan inside temple and if interested for "Special Pooja" then can do the same at this time. For special pooja you need to obtain special permit at-least a week in advance and we can organize the same for you. However the price depends on the pooja you are looking and every arrangements will made by the temples.
After visit at Pashupatinath temple, you will proceed to Boudhnath stupa located 3 Kilometers away from the temple. Boudhnath stupa is also known as "Mini Tibet" and one of the largest Buddhist stupa in Nepal. This stupa is surrounded by Tibetan settlements and monasteries. You will witness Buddhist rituals and traditions at Boudhnath area which is en-circle by Buddhist prayer flags and mane.
In the afternoon, you will visit to Budanilakantha temple located on north of Kathmandu.
The Budhanilkantha statue of the Hindu god Vishnu, located approximately 10 kilometers from the center of Kathmandu at the base of the Shivapuri Hill, is the largest and most beautiful stone carving in all of Nepal. It is also the most enigmatic.
Carved from a single block of black basalt stone of unknown origin, the Budhanilkantha statue is 5 meters in length and it lies in a reclining position inside a recessed tank of water (representing the cosmic sea) that is 13 meters in length. Called the Sleeping Vishnu, or Jalakshayan Narayan, the statue depicts the deity reclining on the twisting coils of the cosmic serpent Shesha (Shesha is the eternal, multi-headed king of the serpent deities known as Nagas, and also is the servant of Vishnu). Vishnu's legs are crossed and the eleven heads of Shesha cradle his head. Vishnu's four hands hold objects that are symbols of his divine qualities: a chakra or disc (representing the mind), a conch-shell (the four elements), a lotus flower (the moving universe) and the club (primeval knowledge). Return to hotel for overnight. Overnight at Hotel in Kathmandu
Day 03: Patan Durbar Square with Krishna temple and Departure transfer
Morning visit to Patan Durbar Square another UNESCO site located in Kathmandu. Patan is known as "City of Beauty" and visit to Patan Durbar Square offer excellent opportunity to see local Newari people, ancient Royal complexes and architecture of medieval era. Stroll narrow lanes of Patan visiting Patan Durbar Square, Krishna temple, Mahaboudhi stupa and Golden temple. Patan is also famous for metal works and wood carvings.
Today special highlights at Patan is famous Krishna temple. It is built in the Shikhara style imported from India although it is unique in its own way. The stone carvings along the bean above the first and second floor pillar is most notable. The first floor pillar carvings narrate the events of the Mahabharata, while on the second floor there are visual carvings from Ramayana.
The temple was built in 1637 by King Siddhinarasimh Malla. It is said that one night the King saw the Lord Krishna and his consort Srimati Radha standing in front of the royal palace. He ordered a temple to be built on the same spot. There are 21 golden pinnacles in the temple. Below the pinnacles are 3 stories. The first floor holds the main shrine of Lord Krishna with shrines of Radha and Rukmini at each side. The second floor is dedicated to Lord Shiva and the third to Lokeshwor(Lord Buddha).
The square is crowded with thousands of Hindu Pilgrims and devotees during Krishnastami.
After visit, transfer to Kathmandu airport in time to board your flight back home.
We guarantee best price with personalize services. Send us your inquiry to our Holiday experts assisting travelers in our area since 15 years.
Get Free Information
Service Includes:-
-2 nights at Hotel in Kathmandu as per your budget
-Daily breakfast at hotel
-Necessary airport transfers in Kathmandu with assistance
-Air-conditioned private vehicle for sightseeing tours and airport transfers
-An English speaking professional guide for sightseeing tours
-Vehicle related expenses such as Parking, Toll taxes & fuel
-Government taxes as applicable
Monument entrance fees, meals except breakfast and Nepal visa fee will be extra and payable directly.
| | | | |
| --- | --- | --- | --- |
| Name of the client | Travel Date | Nationality | Service Rating* |
| Mark Hsu | 13 Sep 2010 | China | Excellent |
| Shalu Lamba | 8 Sep 2011 | India | Excellent |
| Jacqui Rehman | 25 Oct 2011 | Australia | Excellent |
| Richard Wales | 01 Mar 2013 | UK | Excellent |
| Kelly Clark | 09 Apr 2014 | USA | Excellent |
| Holly Walker | 12 Oct 2015 | Belgium | Excellent |
| Peter Richard | 18 Mar 2016 | UK | Excellent |
| Shanti Valentino | 20 Apr 2016 | Italian | Excellent |