6 Nights 7 Days Tibet Tour Package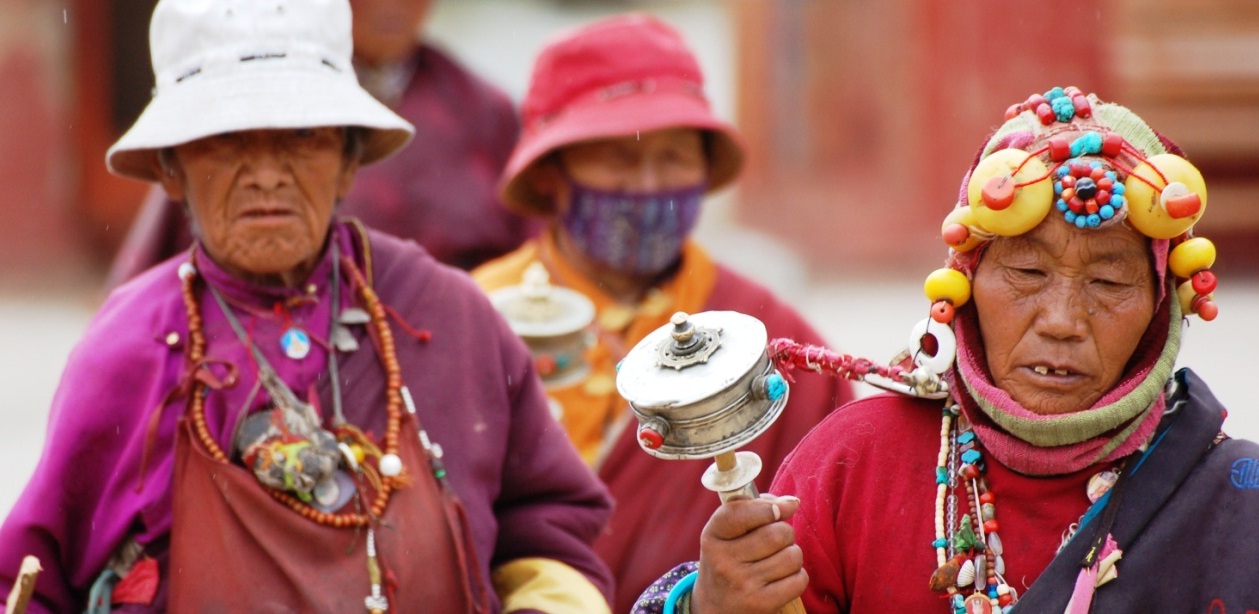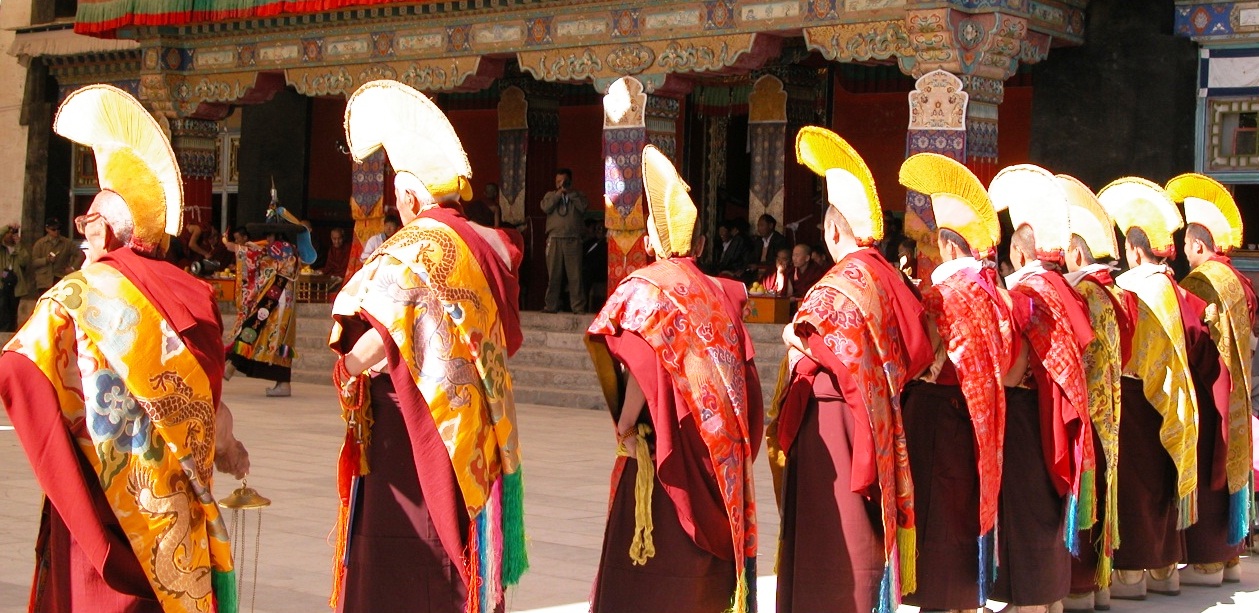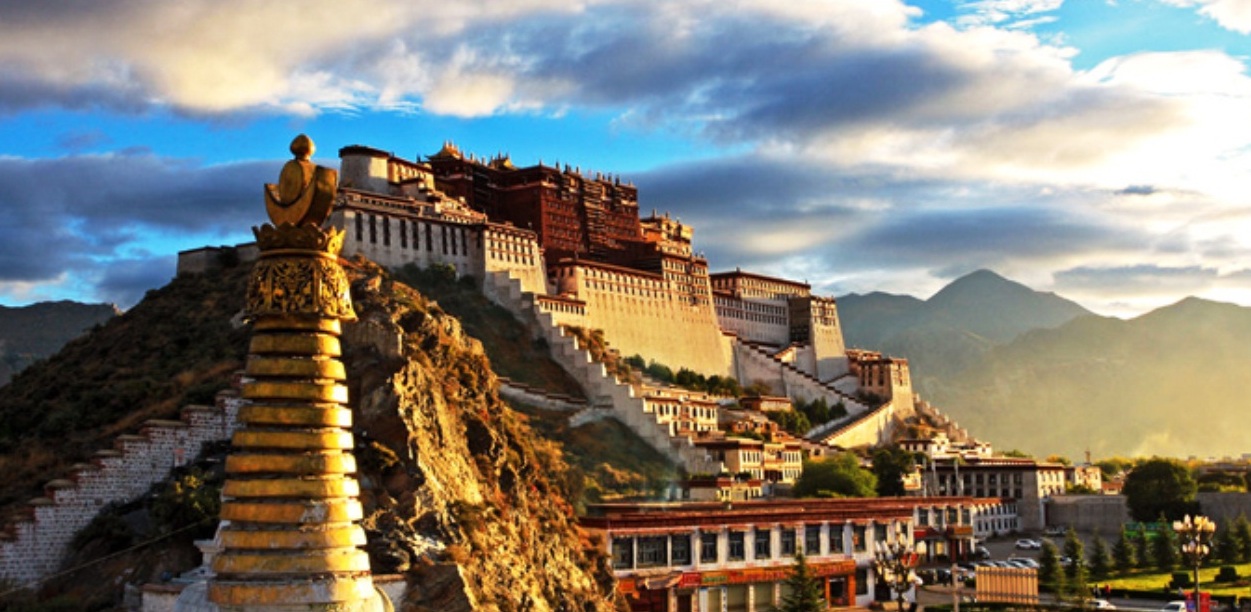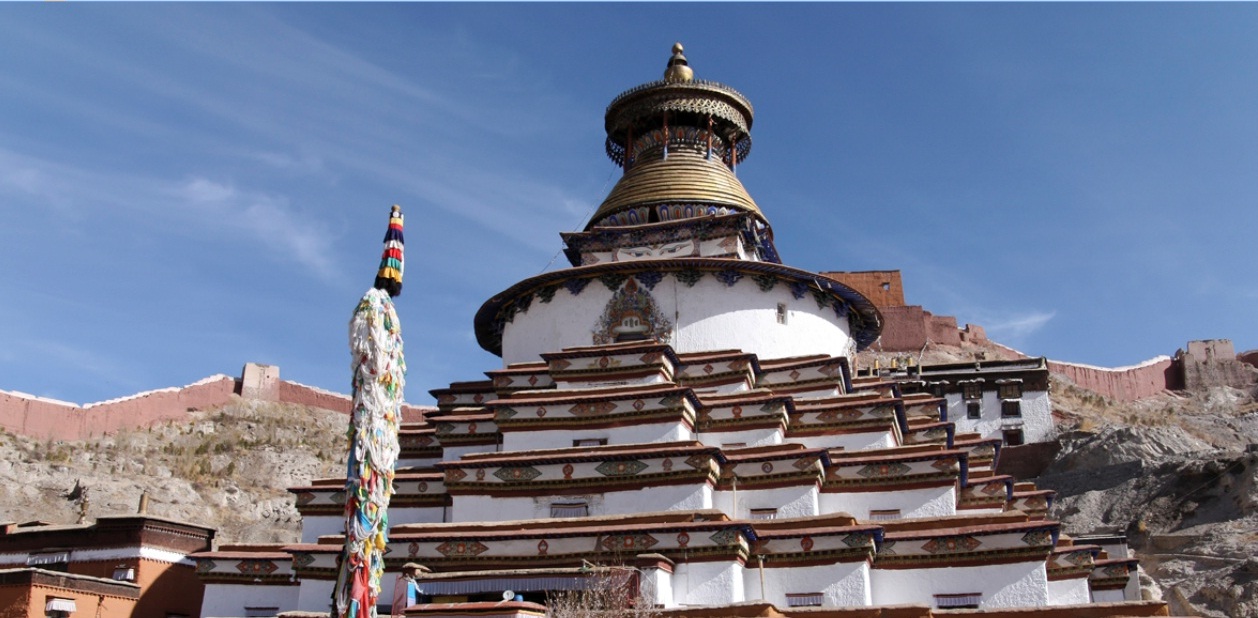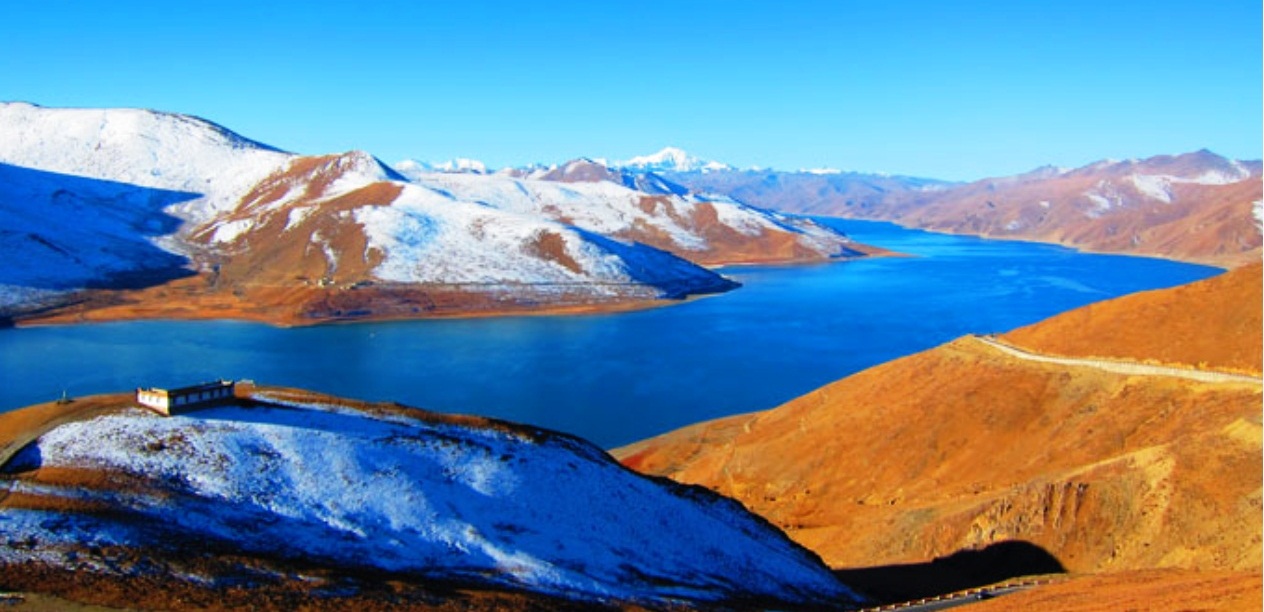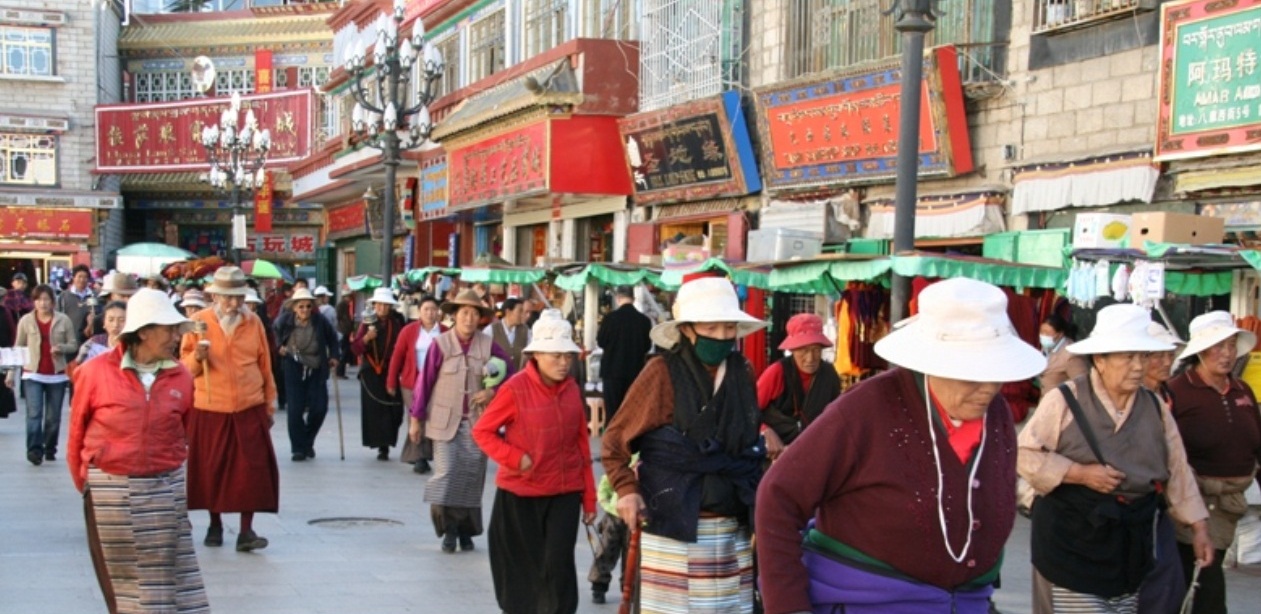 Enjoy 7 Days Tibet Tour from Kathmandu undertaking Classic Tibet Tour covering Lhasa, Gyantse and Shigatse. Explore Tibetan Culture, Heritage and faces.
You will enjoy two full-days sightseeing tour of Lhasa covering major tourist sites inside Lhasa. You will explore Potala palace, Norbulikha monastery, Barkhor, Sera, Drepung and Jokhang temple. Potala is major cultural hub of Tibet. Potala Palace is a state museum, a popular tourist attraction, and a UNESCO World Heritage Site. Built on a rocky hill overlooking the city of Lhasa, the Potala Palace has a sturdy fortress-like appearance. It contains more than a thousand rooms spreading over an area of 1,300 feet by 1,000 feet. The stone walls are 16 feet thick at the base, but more finely constructed (without the use of nails) in the upper stories.
Drive South of Lhasa to visit Gyantse city via Yamdruk Tso crossing Khaba la and Koro La pass.
Yamdrok Lake is also known as Yamdrok Yumtso or Yamzho Yumco. This is a freshwater lake in Tibet and is one of the three largest sacred lakes in Tibet. It is over 72 km (45 mi) long. The lake is surrounded by many snow-capped mountains and is fed by numerous small streams. The lake has an outlet stream at its far western end.
Around 90 km to the west of the lake lies the Tibetan town of Gyantse and Lhasa is a hundred km to the northeast. According to local mythology, Yamdok Yumtso lake is the transformation of a goddess.
In Gyantse visit Kumbum Chorten, Pelkhor Chorten. The Palcho Monastery is also commonly called as Pelkor Choden or Shekar Gyantse is the main monastery in Gyantse. The monastery precinct is a complex of structures, which, apart from the Tsuklakhang Monastery, also includes its Kumbum, believed to be the largest such structure in Tibet, that is most notable for its 108 chapels in its several floors and the old Dzong or fort.
The another destination is Shigatse which is second largest city inside Tibet, Visit Tashilumphu monastery, Shalu Monastery, and Shigatse Dzong.
Tashi Lhumpo Monastery was founded in 1447 by the 1st Dalai Lama. It is a historic and culturally important monastery in Shigatse, the second-largest city in Tibet.
Our 7 Days Tibet Tour is fly in out basis means you will fly from Kathmandu to Lhasa and after completion of tour you will fly back to Kathmandu.
Tour Duration: 6 nights/7 days
Tour Theme: Cultural and Heritage Sites Tour
Tour Type: Private Tour (Fly In and Out)
Highlights: Lhasa City, Yamdruk Tso Lake, Gyantse and Shigatse
DAY 01: FLY KATHMANDU- LHASA (3,650m)
Morning, transfer to Kathmandu airport in time to board flight to Lhasa. Enjoy the fantastic trans Himalayas flight that flies past Mount Everest to Lhasa. Our Tibetan guide receives you at Lhasa's Gongkar airport and transfer to hotel (1 hr drive). Explore the nearby streets or rest and acclimatize.
Overnight at Hotel
DAY 02: FULL DAY SIGHTSEEING TOUR
After breakfast commence on a full day sightseeing tour of Lhasa City. Today is the day we visit the beautiful Potala, Norbulingka Palaces & Jokhang Temple. Built in the 17th century, Potala Palace provides amazing views of the entire city and houses the private quarters of the Dalai Lama, numerous grand state rooms and chapels. Norbulingka Palace is the summer palace of the Dalai Lama and houses what is considered to be the largest man-made garden in Tibet. Next, we visit the Tibet Museum, the official museum of Tibet, which has a permanent collection of around 1000 artifacts related to the cultural history of Tibet. Jokhang Temple is another important sacred site which unravels more deep-seated mysteries of Tibetan Buddhism.
Overnight at Hotel
DAY 03: FULL DAY SIGHTSEEING TOUR
After breakfast we visit Drepung Monastery, Sera Monastery and Barkhor Bazaar.  Drepung Monastery, which was built in the 14th century, is believed to have sheltered around 10,000 monks in the past but as of now there has been quite a declination resulting in only a few hundred. The history, culture, and religious beliefs of the Tibetan people are strongly concentrated and centered in this marvelous monastery.  Sera Monastery is a preserved monastery of white-washed walls and golden roofs. We further stroll through Barkhor Bazaar (market). With its open air stalls, shops and crowd of pilgrims, it is the nerve centre of Lhasa.
Overnight at Hotel
DAY 04: DRIVE LHASA – GYANTSE (3950M): 260 kms
After breakfast, we drive through fabulous scenery. Cross Kamba La pass, at 4794 meter, with a brief halt to savor majestic views of Yamdrok-tso Lake and Nazin Kang Sa, standing at 7252 m.  Soon we cross another pass, Karo La at 5045m before reaching to Gyantse.
Overnight at Hotel
DAY 05: DRIVE GYANTSE – SHIGATSE (3,900M): 90kms
After breakfast, commence on a sightseeing tour of Gyantse. In Gyantse visit Kumbum Chorten & Pelkor Chorten. Afternoon, drive to Shigatse & check-in at hotel.
Overnight at Hotel
DAY 06: MORNING TASHILUNPO MONASTERY. DRIVE TO LHASA
After breakfast enjoy a tour of Tashilunpo Monastery, founded in 1447, it is the largest Yellow Hat sect monastery in Tibet and the seat of the Panchen Lamas. Tashilunpo contains chortens, temples and the Panchen Lamas palace. At its peak, Tashilunpo had more than 4,000 monks in its 4 monasteries. The monastery is a striking red, white and black Tibetan structure with a golden roof. Within the monastery there is a 5 story temple, which contains a 26 meter high sitting statue of the Maitreya Buddha, cast from 6,700 ounces of gold and over 115,000 kg of copper, making it the biggest copper Buddhist statue in the world.
Later drive to Lhasa following northern route. Check-in at hotel.
Overnight at Hotel
DAY 07: FLY TO KATHMANDU
Transfer to Gongkor airport in time to board flight to Kathmandu. Upon arrival in Kathmandu, transfer to your hotel.
Service Includes:-
3 nights at Hotel in Lhasa
1 night at Hotel in Gyantse
1 night at Hotel in Shigatse
Daily breakfast at Hotels
Round-trip airfare Kathmandu/Lhasa/Kathmandu as currently applicable
Tibet/China visa fee as applicable
English speaking Tibetan local guide for sightseeing tours
Private vehicle for sightseeing tours as per itinerary
Monuments entrance fees
Tibet Invitation Permit and processing fees
2 airport transfers in Kathmandu for Lhasa flight
Taxes as applicable
Services Excludes:-
Meals in Lhasa
Personal expenses
Any arrangements in Kathmandu can be organize as per request and extra cost
Any other services not mentioned in cost includes section
| | | | |
| --- | --- | --- | --- |
| Name of the client | Travel Date | Nationality | Service Rating* |
| Mark Hsu | 13 Sep 2010 | China | Excellent |
| Shalu Lamba | 8 Sep 2011 | India | Excellent |
| Jacqui Rehman | 25 Oct 2011 | Australia | Excellent |
| Richard Wales | 01 Mar 2013 | UK | Excellent |
| Kelly Clark | 09 Apr 2014 | USA | Excellent |
| Holly Walker | 12 Oct 2015 | Belgium | Excellent |
| Peter Richard | 18 Mar 2016 | UK | Excellent |
| Shanti Valentino | 20 Apr 2016 | Italian | Excellent |