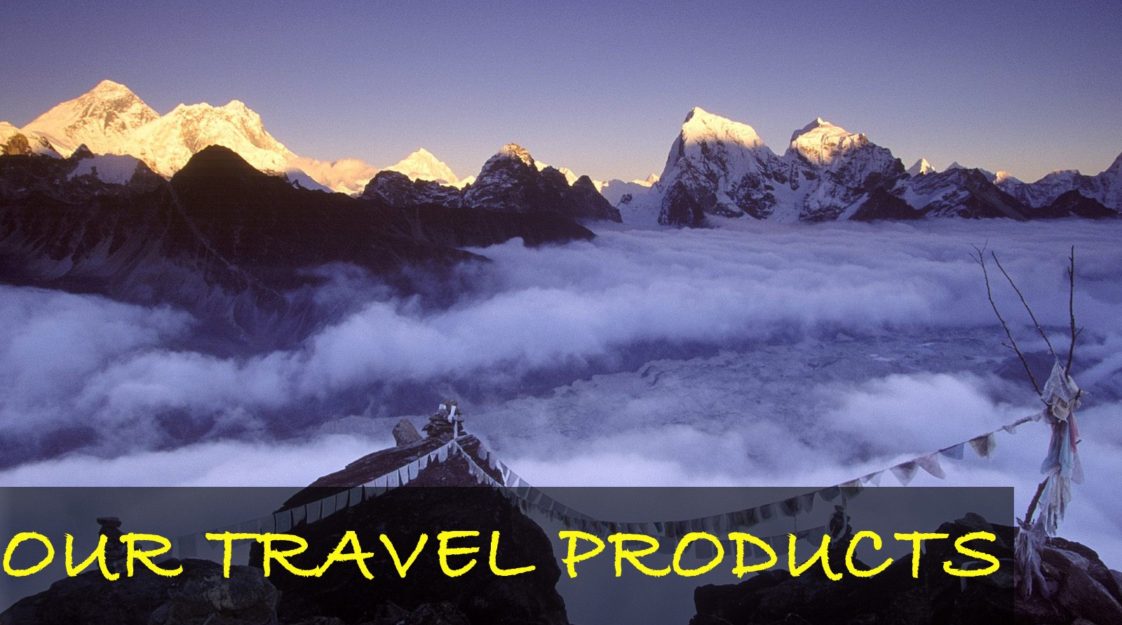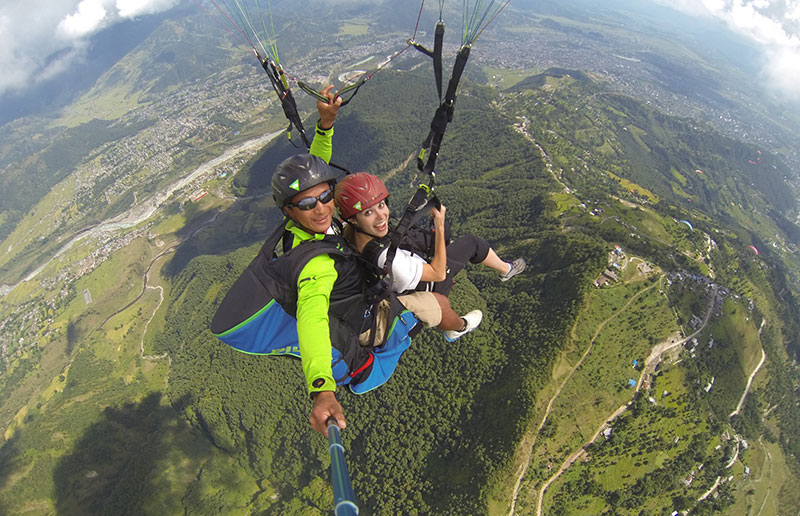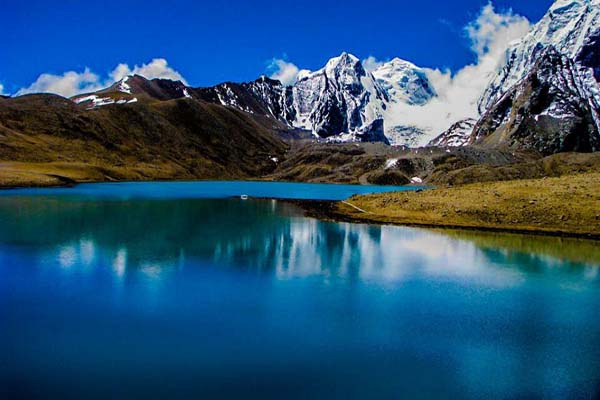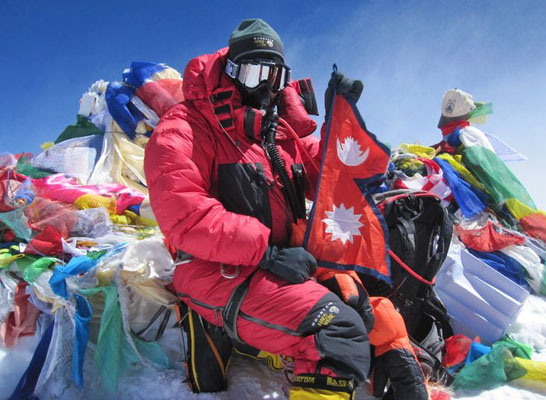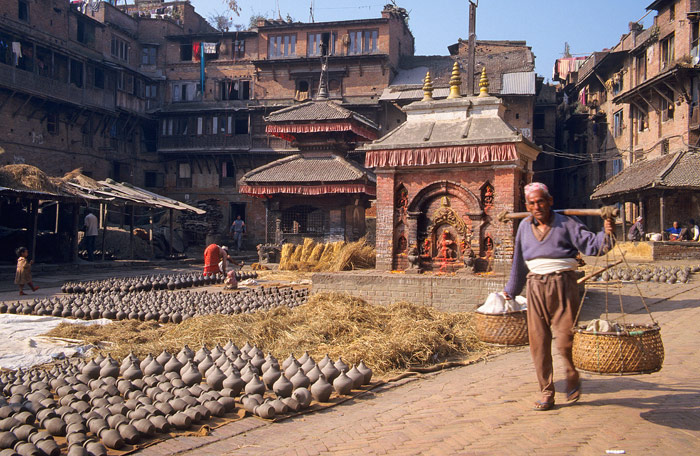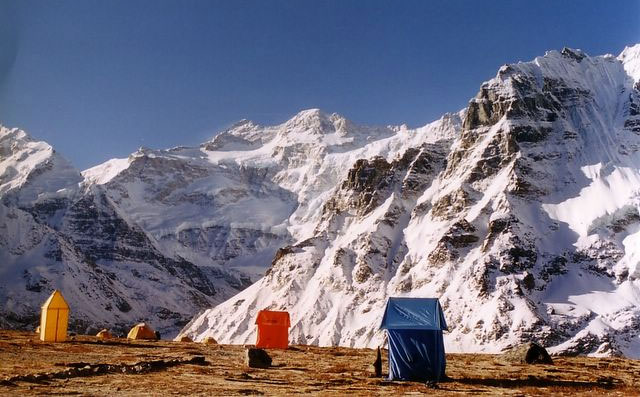 Book now affordable Nepal Tour Packages, Trekking in Nepal, Bhutan Tour from Kathmandu, Tibet Tour from Kathmandu, Sikkim Tour with best deals.
Nepal Tour and Trekking Services offer various tour and trekking products on our featured destination – Nepal, Bhutan, Tibet and Sikkim. You can customize the tours as per your request and our holiday experts will be happy to assist you.
Nepal:
Nepal is the best travel destination in the world. Decorated with 8 highest peaks with vivid landscape from lower plain lands to Alpine regions, Nepal is featured as the best destination for Trekking and Adventure activities by many travel magazines worldwide. With area of 147,181 Square Kilometers and width of average 250 Kilometers North-South, the topography varies from 70 meters in Jhapa to 8848 meters – The Everest which is highest mountain in the world.
Nepal is also rich in Heritage and Century Old Traditions and Cultures. Nepal has more than 125 different ethnic groups with 100 languages spoken inside Nepal. Kathmandu Valley which is capital city is also known as "The Living Cultural Museum in the world". There are 7 UNESCO World Heritage sites inside valley with average radius of 7 kilometers. Pokhara is famous for Natural beuty and snowfed lakes. With an altitude of 800 meters from sea level, the skyline of Pokhara is dominated by 8000 meters peaks such as Dhaulagiri, Annapurna and Fishtail Himalayan ranges. Pokhara is also ultimate adventure platforms for Bungy Jump, Paragliding, Zip Flyer, Boating and hiking routes. Chitwan is finest national park in Asia offering best Jungle experience with rare opportunity to see one Horn Rhino, Tiger, Deers, Birds and other wild flora and fauna on natural habitat. Lumbini is the Birth place of Lord Buddha and one of the holiest shrines for Buddhist followers worldwide. Nepal has numerous hill stations from where guests can enjoy sunset and sunrise view over mountains.  Nagarkot, Dhulikhel, Illam, Tansen, Bandipur, Gorkha are few to name which can be combined in the tour itinerary while travelling in Nepal.
Trekking in Nepal is one of the major activity. Every year thousands of tourists come to Nepal with dream to explore best trekking trails in the world. Due to geography and climate, trekking in Nepal is equally popular as cultural tours in Nepal.
Our Products for Nepal:-
– Cultural Tours, UNESCO Heritage Sites Tour
– Natural Beauty Tour, Pokhara Tours, Mountain Tours
– Wildlife Tours
– Religious Tours featuring Hindus and Buddhist pilgrimage sites
– Nepal Adventure Tours
– Day Tours with Sightseeing and Hiking Experience
– Trekking in Nepal with trekking packages covering Everest Area, Annapurna Area, Langtang Area, Manaslu Area, Upper Mustang Area, Kanchanjunga Area, Dolpa, Mugu, Tsum Valley and many more
– Peak climbing on all permitted peaks in Nepal such as Island Peak, Mera Peak, Amphulabtsa, Ama Dablam, Chulu, Peldor Peak, Lobuche East, Tent Peak and many more
– Expeditions over 8000 meters peaks – Mount Everest, Annapurna, Lhotse, Makalu, Manaslu, Kanchanjunga, Dhaulagiri, Cho-Oye Peaks
– Students Special Tours and Study Tours
– Deaf Nepal tour and Trekking in Nepal Packages
– Volunteerism Tours in Rural Area
– Budget Tours and Special Interest Tours
– MICE & Incentive Tours
Bhutan
Bhutan is also known as the "Land of the Thunder Dragon" and listed as one of the happiest Kingdom in the world. Bhutan is truly the last Shangri-la and maintains quality and sustainable tourism approach. This Himalayan country offers rich traditions, culture and natural beauty for travelers. Thimpu is the capital region and most visited place in Bhutan. Thimpu is rich on ancient heritage and preserve history of the Kingdom of Bhutan. Paro valley is gateways for Bhutan tours and consist the best monuments in Bhutan. Ta Dzong, Rinpung Dzong, Drugyal Dzong and the mighty Takshang monastery which is also known as "Tiger Nest" are major attractions of Paro. Bhutan is dotted with tourist sites and attractions all over the country. Punakha which served as capital of Bhuan in past is famous for outstanding Punakha Dzong . There are splendid views of the distant Himalayas at Dochula pas (3,050 meters) on Thimphu – Punakha road. Bumthang valley is famous to observe Bhutanese traditional life and villages. Gangtay and Phobjika valley is home to rare black necked cranes.
– Bhutan Cultural Tours including Paro and Thmpu
– Paro Thimpu and Punakha Tours
– Highlights of Bhutan Including Gangtey and Phobjika Valley
– Best of Bhutan Tour – Paro, Thimpu, Punakha, Gangtey, Trongsa and Bumthang with Ura Valley
– Bhutan Tour with soft treks – Druk Path, Haa Valley, Chimi Lakhang and Many more
– Bhutan Overland Tour – Starting from Phuntsholing and ending at Samdrup JongkharBhutan Tours with combination of Nepal or Sikkim
Tibet Tours
Tibet is known as "Rooftop of the World" and one of the most beautiful and adventurous Trans Himalayan region in the world. Tibet is known for Tibetan Buddhism, History, Culture and vibrant Landscape. Lhasa is cultural hub for Tibetans with history and cultural monuments. Potala Palace, Norbulinkha monastery, Sera monastery, Drepung monastery, Jokhang temples are the major attractions. Tsedang with Samye Monastery are located around Lhasa. Tibet is also known for high passes and tranquil lakes. Namtso Lake, Mansarovar Lake and Yamdruk Tso Lake are the tree popular lakes in Tibet. You can explore rich Tibetan culture, rituals and monuments at Gyantse and Shigatse area. Tibet Overland Tour from Nepal is one of the most adventurous and rewarding tour experience exploring nomad lands with Tibetan culture and traditions bypassing the highest passes of the area.
We also organize Kailash and Mansarovar Pilgrimage Yatra every year covering the holiest shrine for Hindus and Buddhist. Kailash is also known as "The Abode of Lord Shiva" and the most sacred mountain for Hindu followers. Mansarovar Lake is the holiest lake in the world. Kailash is also equally important for Janis, Buddhist and Sikh followers. We are leading and trusted company for Kailash and Mansarovar Tours with 100% best service and lowest price guaranteed.
– Lhasa Cultural Tour
– Lhasa and Tsedang Tour
– Lhasa Namsto lake Tour
– Lhasa, Gyantse, Shigatse with Yamdruk Tso Tour
– Tibet Overland Tour from Kathmandu
– Tibet Overland Tour with Everest Base Camp
– Kailash and Mansarovar Yatra
Sikkim and Darjeeling
Sikkim and Darjeeling lies on the North Eastern frontier of India bordering Nepal. This Himalayan destination is famous to see the natural beauty with excellent view of Kanchanjunga ranges dominating the skyline. Darjeeling hill station is famous for tea gardens on the slopes of the rolling hills covered by forests with Orchid, Pines and Rhododendrons. Darjeelng is also popular for Himalayan Toy Train, monasteries and local people with smile.
Sikkim is also known as best place to visit in India and "Abode of Nature". This small district is bordered by Nepal, Tibet and Bhutan. The view of the Kanchunjunga with forest area surrounding the Gangtok is mesmerizing. Sikkim is also blessed with natural wonders. Decorated wth Hmalayas with high passed and lakes, Sikkim always surprise travelers with its beauty. Strolling the lanes and local market at Gangtok, visiting Orchid Nursery, Observing Buddhist rituals at Rumtek monastery and excursion to Changu (Tsongu lake) are major highlights of Sikkim.
Sikkim and Darjeeling can be combined with Nepal or Bhutan. Bhadrapur Airport is nearest airport on Nepal side where as Bagdoraga airport is well connected to Delhi and you can also enjoy extension to Bhutan from Phuntsholing border.
– Best of Darjeeling & Sikkim Tour covering Darjeeling, Sikkim & Pelling
– Three Country Tour
We are offering 20% discounts on all our tour packages and trekking in Nepal. Book Kathmandu, Pokhara,Chitwan tour or explore vivid landscape while trekking in Nepal. Also best deals available on Bhutan, Tibet and Sikkim tours.
Explore Himalayan Destinations with Experts…Send your inquiry now for best deals