10 Nights 11 Days Best of Bhutan Tour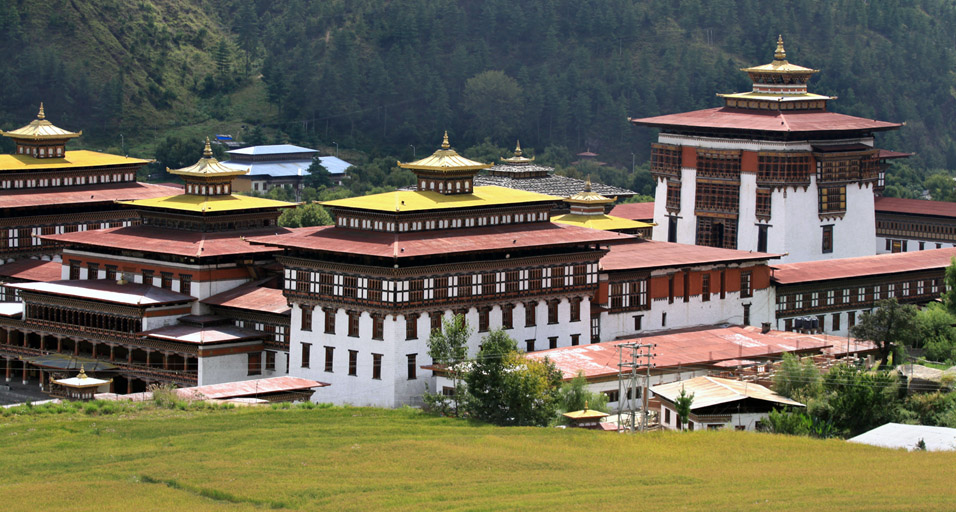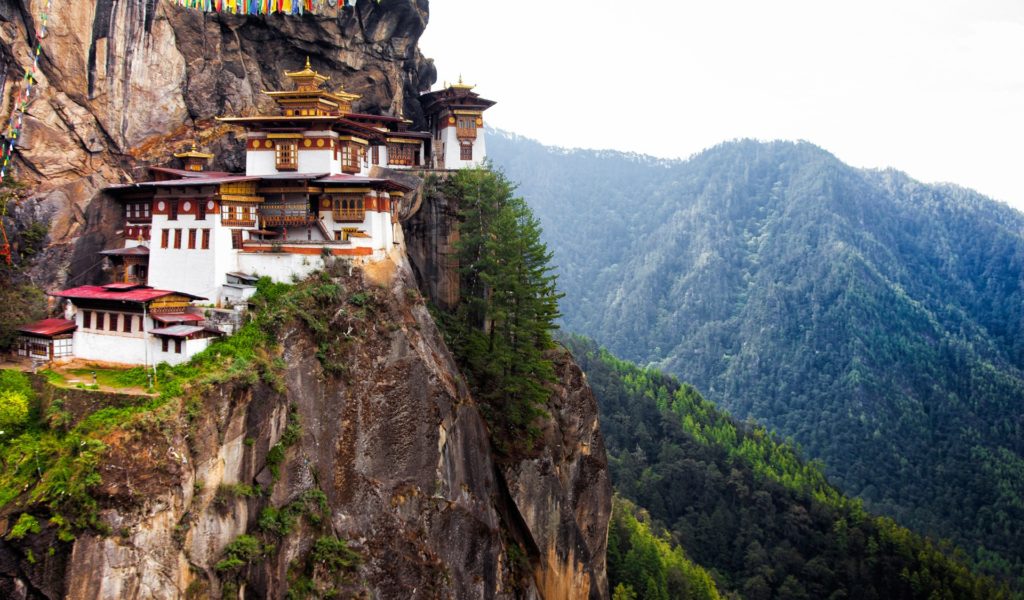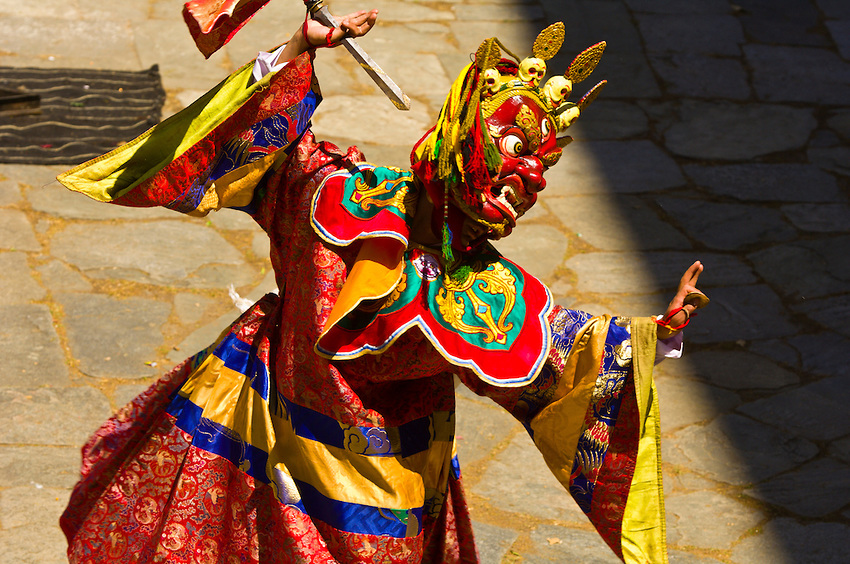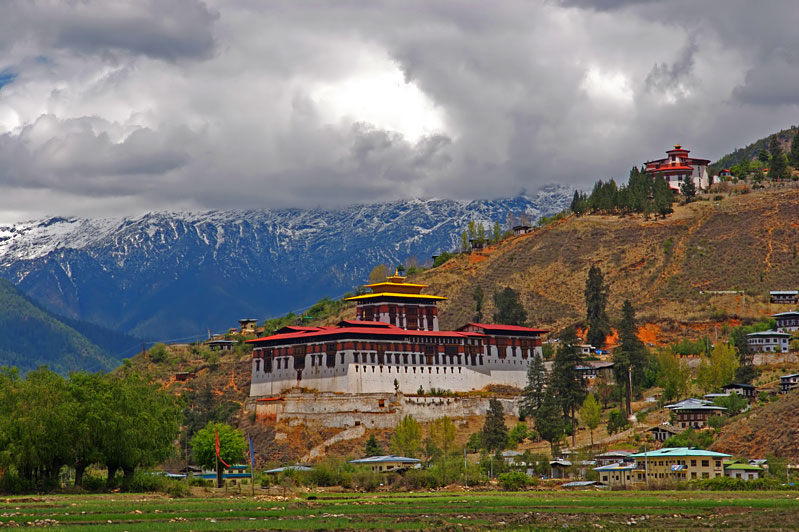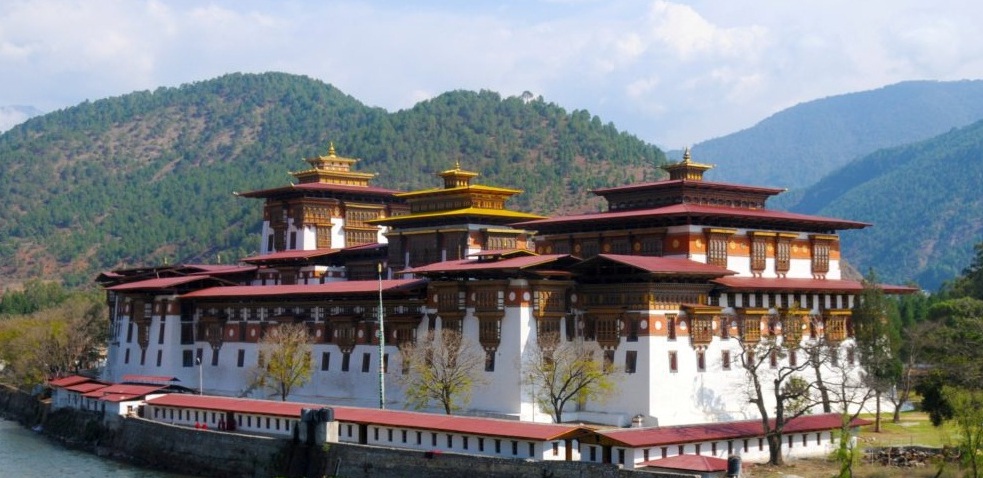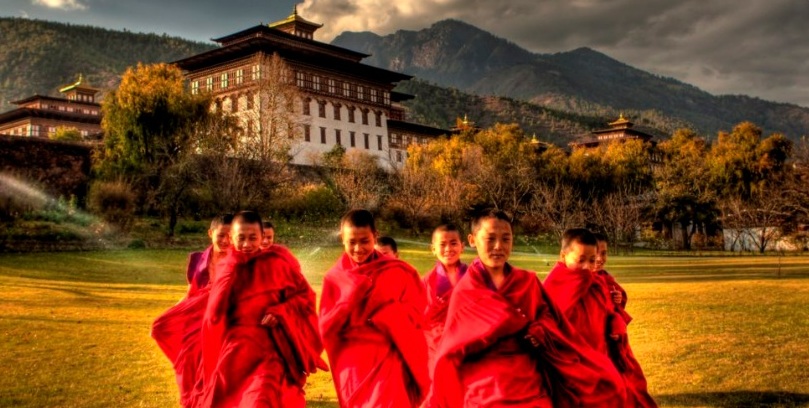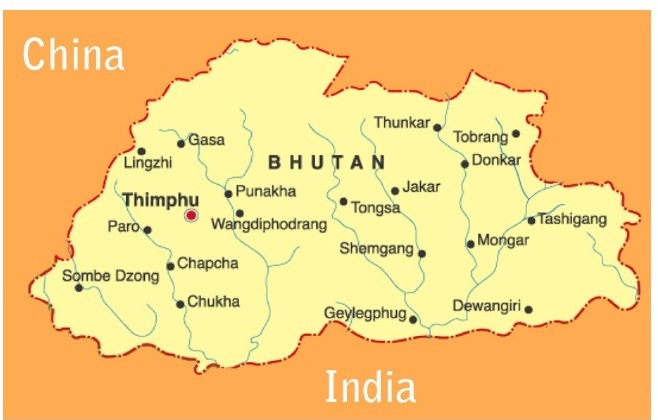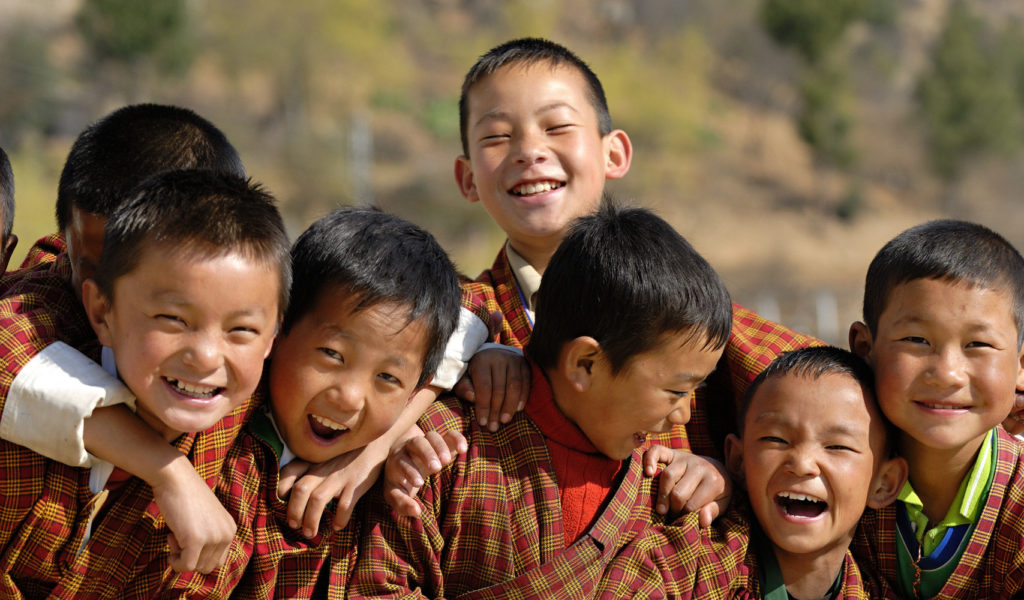 Best of Bhutan tour itinerary is designed covering all tourists places in Bhutan. This tour includes Paro, Thimpu, Punakha, Wangdi, Bumthang and Ura valley.
Explore natural beauty, landscape and traditions of Bhutanese people. Bhutan is awarded by the happiest Kingdom in the world.
Visit Paro which is home to many of Bhutan's oldest temples and monasteries, National Museum and country's only airport. Takshang monastery also known as Tiger Nest is the mahor attraction at Paro. Paro is also home to world most colorful mask dance and festival which is know as "Paro Tsechu".
The second destination you will visit with Best of Bhutan tour is Thimphu which is a capital of Bhutan and unique city with unusual mixture of modern development alongside ancient traditions. The National Memorial Chorten, Simtokha Dzong, National Library, Institute for Zorig Chusum, Traditional Medicine Institute, Tashichodzong, Mini Zoo and Handicrafts Emporium are the major attractions.
The thrid destination during Best of Bhutan Tour is Punakha, served as the capital of Bhutan until and still it is the winter seat of Je Khenpo (the chief abbot). Visit to Punakha Dzong in Bhutan is truly amazing experience to witness Bhutanese architecture.
Another major highlights during Best of Bhutan Tour is the valley of Gangtey which is one of the most beautiful spots in Bhutan. Gangtey and Phobjika valley is also protected area and home of rare black necked crane.
Trongsa forms the central hub of the nation and is historically the place from where attempts at unifying the country were launched. Both His Majesty King Ugyen Wangchuck, the Penlop of Trongsa, who was elected the country's first hereditary monarch and his successor, King Jigme Wangchuck, ruled the country from Trongsa ancient seat.
Bumthang has an individuality that charms its visitors and separates it from other regions. Bumthang is also the traditional home to the great Buddhist teacher Pema Linga to whose descendants the present dynasty traces its origin.
Ura valley is one of the most interesting villages in Bhutan. There are about 40 closely packed houses along cobblestone streets, and the main Ura Lhakhang dominates the town, giving it a medieval atmosphere.
Tour Duration: 10 nights/11 days
Tour Theme: Best of Bhutan with all possibile tourist attractions
Tour Type: Private Tour
Day 01: Arrive Paro
Arrive by Druk Air. The flight offers you beautiful view of mountain and landscape. On arrival and after visa formalities you will be received by our representative. Rest of the day is free.
Overnight at Kichu Resort or similar in Paro
Day 02: Paro Sightseeing tour. Drive to Thimpu
Morning, visit the ruined fortress of Drugyel dzong which still attracts visitors due to the strategic location of the fort. The fort defended the Paro valley from the  Tibetan invasion from the north in the early 17th century. On clear weather Mount Chomolhari 7320 meters can be seen towering over the dzong. Proceed through the beautiful valley to the watch tower or locally known as Ta-Dzong. It was housed into the National museum in the 1960s by the third King Jigme Dorji Wangchuck. The seven floors museum highlights various aspects of Bhutanese culture and history dating back to the 7th century.  A short walk downhill to the Rinpung Dzong which serves as the administrative center and school for monks.  Walk further down crossing the traditional bridge into Paro Town.  Evening drive 1 & 1/2 hours to Thimphu (54km).
Overnight at Hotel River view or similar in Thimpu
Day 03: Thimpu Sightseeing tours
Morning  visit the Indigenous hospital where traditional old art of healing is still practiced, Art & Craft school, National library, Royal goldsmith workshop and Handicraft centers. PM visit the Memorial chorten built in the memory of the late King Jigme Dorji Wangchuck, 15 century Changangkha monastery, Motithang mini zoo to see the rare "Takin" national animal of Bhutan and drive further down with good view of the Thimphu valley. Visit the new Drupthob nunnery temple and free time in the market.
Overnight at Hotel River view or similar in Thimpu
Day 04: Drive to Wangduephodrang visiting Punakha en-route
Morning drive 3 hours to Wangduephodrang via Punakha crossing the Dochula pass 3100 meters. On fine weather you will see the eastern Himalayan ranges including the highest mountain in Bhutan Mt.Gangar Punsum 7520 meters. The drive from the pass is all the way downhill dropping to the lower and warmer valleys of lobesa. Visit the Punakha Dzong which served as an old capital of Bhutan. This remarkable fortress is built between two rivers and has survived many glacial floods and fire. Every year during the month of February a procession known as the Punakha Serda takes place to commemorate the victory over the Tibetans. Proceed 45 minutes to Wangduephodrang and visit the the market area.
Overnight at Wangdi Kichu Resort or similar in Wangdi
Day 05: Drive to Bumthang visiting Trongsa en-route
Drive almost 6/7 hours crossing 3 passes over 3000 meters. The route offers magnificent views of the Himalayas and beautiful landscape through scattered hamlets and forest of rhododendrons and pine.  After one and half hours from Chendebji Chorten arrive at a small town known as Trongsa meaning new village. The town mainly consists of fresh Tibetan refugees but the most impressive of all is the Trongsa Dzong. The whole of eastern Bhutan was controlled from this fortress during the mid 17th century.  Proceed another 2 hours to Bumthang visiting the Chume weaving center.
Overnight at Lhendupcholing lodge or similar in Bumthang
Day 06: Bumthang sightseeing tours
Bumthang altitude 2600m, has an individuality that charms its visitors and separates it from other regions. Comprised of four smaller valleys, the deeply spiritual region of Bumthang is shrouded in religious legend. Here tales of Guru Padmasambhava and his re-incarnation known as Tertons still linger in most nooks and corners. It is also known for its woolen material (yathra) which can be seen hung outside of houses for sale. Sightseeing – Visit the Jakar Dzong, 7th century Jambay Lhakhang, Kurjey monastery, Tamshing and Kunchosum monastery
Overnight at Lhendupcholing lodge or similar in Bumthang
Day 07: Excursion to Ura Village
Excursion 2 hours to Ura village and visit the new Ura monastery. On the way visit the Mebartso meaning burning lake. Stroll around the village and return back to Guest house. Evening walk to the swiss farm where apple juice, cider, cheese etc… are made.
Overnight at Lhendupcholing lodge or similar in Bumthang
Day 08: Drive to Wangduephodrang
Drive back to Wangduephodrang.
Overnight at Wangdi Kichu Resort or similar in Wangdi
Day 09:  Drive to Paro via Lobesa
Morning drive 3/4 hours to Paro via Lobesa and a short walk through farm houses and fields to Chimme Lhakhang. This monastery was built in the 15 century and dedicated to the famous Lam Drukpa Kunley or divine mad man. He is one of the most famous saints in Bhutan and his temple is visited mostly by childless couples.  Drive on to Paro visiting the oldest building in Bhutan, the Simtokha Dzong. It now serves as a Buddhist university.
Overnight at Kichu Resort or similar in Paro
Day 10: Hike to Taktsang monastery
Morning hike to Taktsang monastery. Horses can be arranged with an extra cost.  The hike which is all the way uphill takes about 3 /4 hours through pine forests (total walk 4/5hrs). The monastery clings to a huge granite cliff 800 meters from the Paro valley. It is believed that the great saint Padmasambhava came in the 7th century on a flying tigress and meditated in a cave for 3 months. The demons were subdued who were trying to stop the spread of Buddhism and converted the Paro valley into Buddhism. During the end of the 17 century a monastery was built on the spot where the saint mediated and it is a pilgrimage site for every Bhutanese to visit once in their life time.Overnight at Kichu Resort or similar in Paro
Day 11: Departure transfer
Transfer to Paro airport in time to board outbound flight.
Best Price Guarantee inclusive of Tour cost + All Meals + Airfare (Kathmandu – Paro- Kathmandu) + Bhutan Visa + Royalty Charges and Entrance Fees
Service Includes:-
Airfares of Druk Air & airport tax
10 nights/11 days Bhutan tour as per the above itinerary using hotel mentioned above or similar category (3-star equv.) with all meals
Necessary airport transfers at Paro airport with assistance
Sightseeing tours as per the itinerary using private vehicle
An English speaking Bhutanese guide for sightseeing tours as per the itinerary
Bhutan Visa fee as currently applicable
Monument entrance fees as applicable
Bhutanese Government Royalty fee as applicable
Service Excludes:-
Personal expenses
Any other services not mentioned in cost includes section
| | | | |
| --- | --- | --- | --- |
| Name of the client | Travel Date | Nationality | Service Rating* |
| Mark Hsu | 13 Sep 2010 | China | Excellent |
| Shalu Lamba | 8 Sep 2011 | India | Excellent |
| Jacqui Rehman | 25 Oct 2011 | Australia | Excellent |
| Richard Wales | 01 Mar 2013 | UK | Excellent |
| Kelly Clark | 09 Apr 2014 | USA | Excellent |
| Holly Walker | 12 Oct 2015 | Belgium | Excellent |
| Peter Richard | 18 Mar 2016 | UK | Excellent |
| Shanti Valentino | 20 Apr 2016 | Italian | Excellent |