8 Nights 9 Days Nepal Temple Tour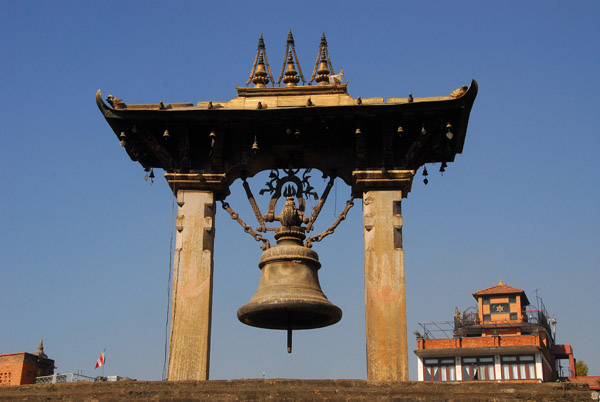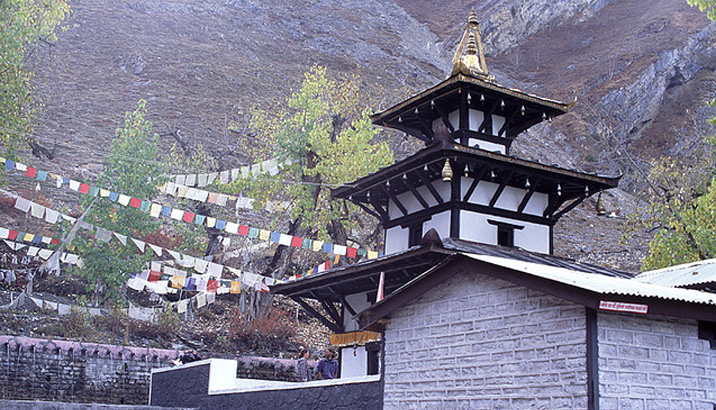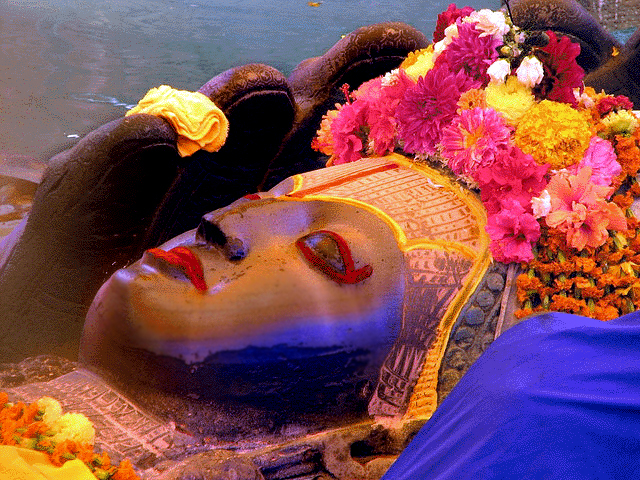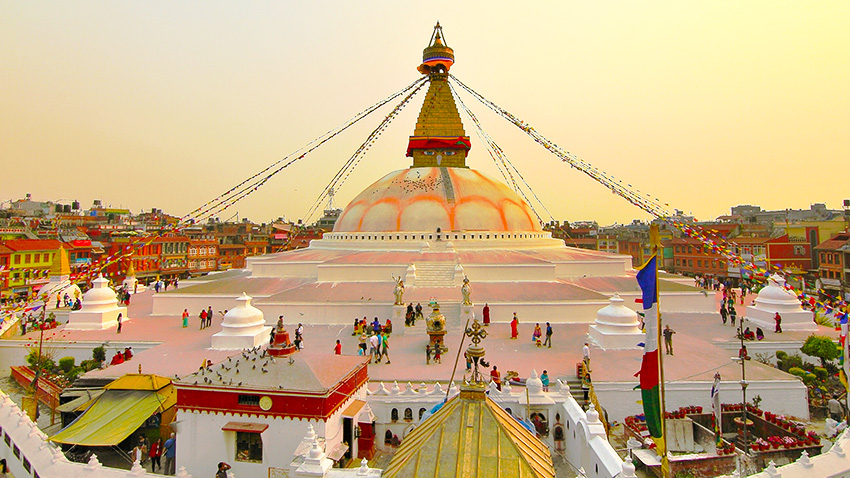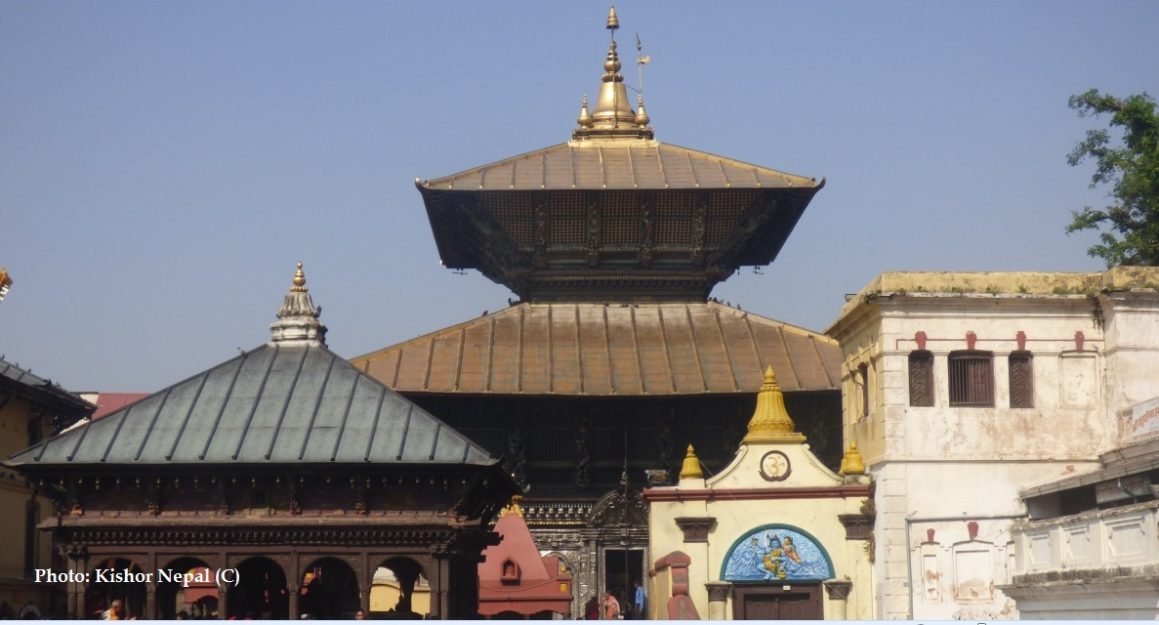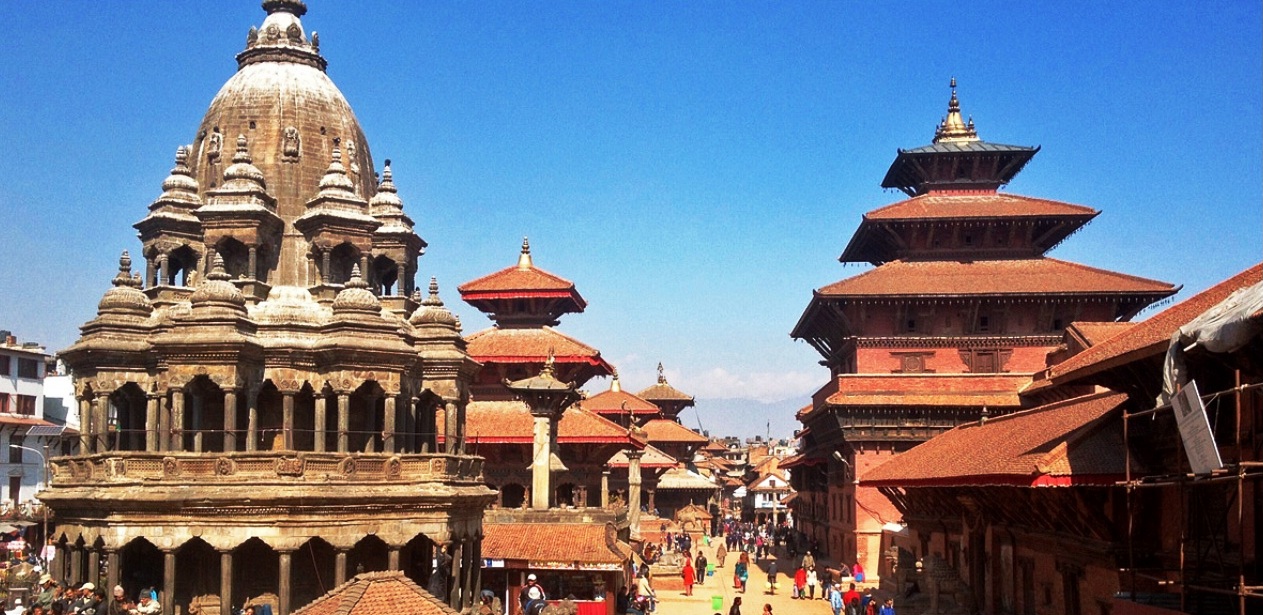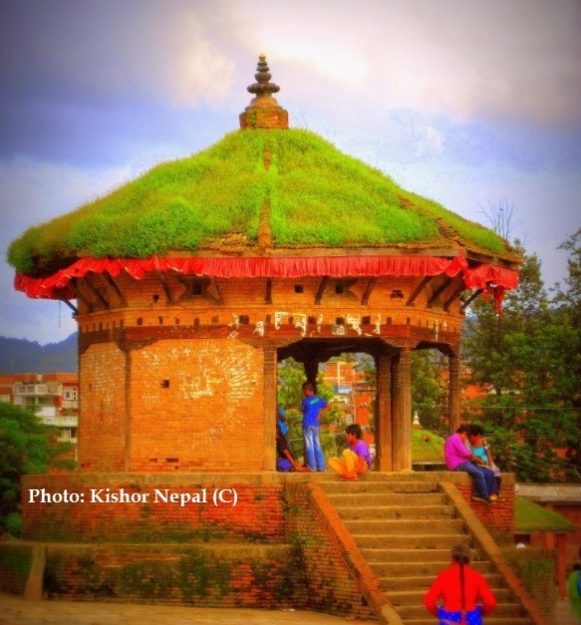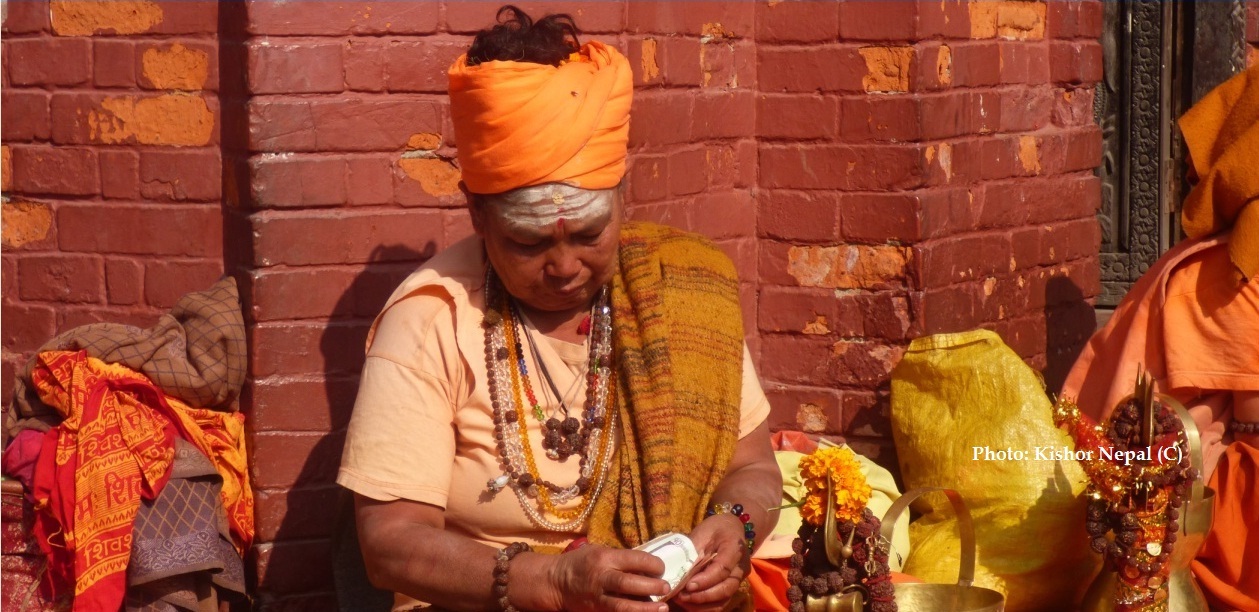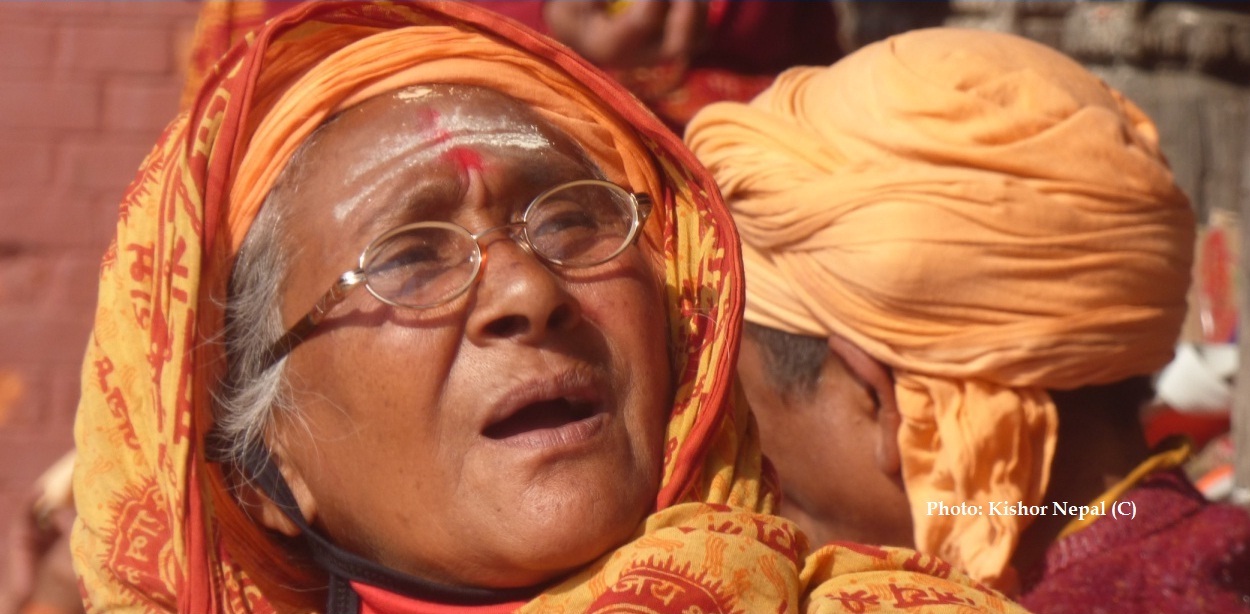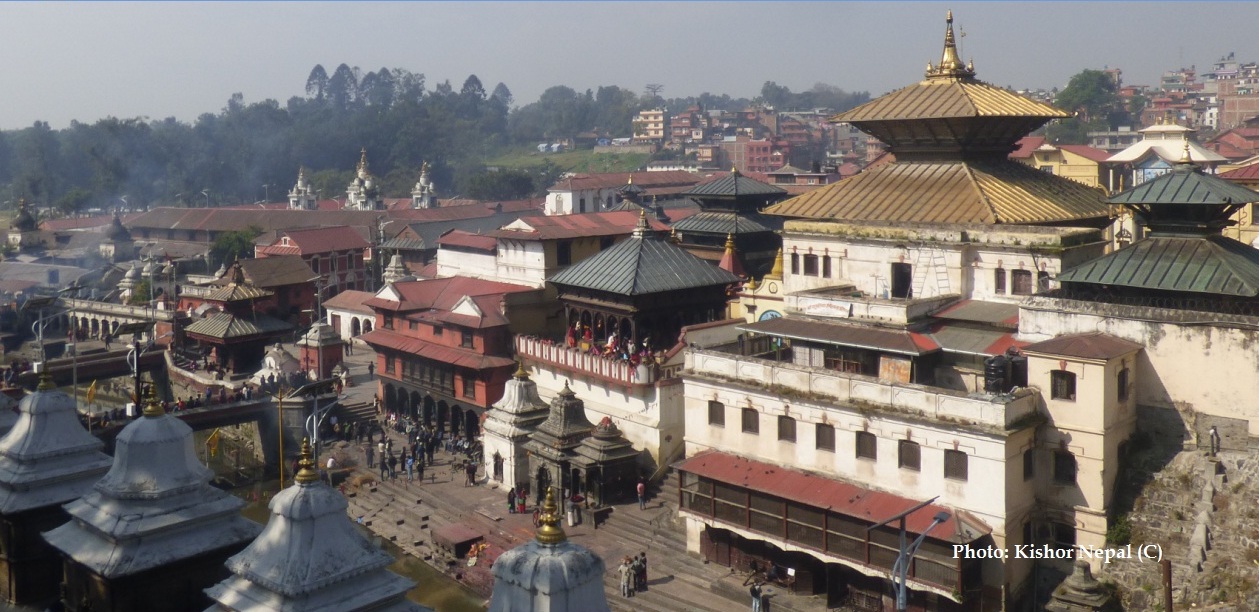 Explore all Hindu temples of Nepal with 9 Days Nepal Temple Tour. Visit Pashupatinath, Manakamana, Dakshinkali, Muktinath, Krishna temple with best cost.
Nepal Temple Tour is also known as Nepal Pilgrimage Tour and covers all major Hindu temple in Nepal. Witness Hindu culture and religious rituals discovering the century old traditions. Explore scenic places while undertaking this tour.
Visit Pashupatinath temple "Abode of Lord Shiva" in Kathmandu. Pashupatinath temple is the holiest Hindu shrine and temple is dedicated to Lord Shiva. The temple is located on sacred river Bagmati on eastern outskirt of Kathmandu. Pashupatinath temple is masterpiece of Hindu architecture. The roof on the temple is made of the gold with four doors made of silver.The two-storied roof is made from copper and is covered with gold. This richly decorated temple with wooden sculptures is believed to make wishes come true. One of the most astonishing decorations of the temple is the huge golden statue of Nandi – Shiva's bull. Only Hindus are permitted inside the temple complex. For other religion followers can go other side of temple and see the views of the temple. For Hindus, Pashupatinath temple is holiest and need to visit once in a lifetime.
Next famous temple is Budanilakantha temple located on north of Kathmandu. The Budhanilkantha statue of the Hindu god Vishnu, located approximately 10 kilometers from the center of Kathmandu at the base of the Shivapuri Hill, is the largest and most beautiful stone carving in all of Nepal. It is also the most enigmatic. Carved from a single block of black basalt stone of unknown origin, the Budhanilkantha statue is 5 meters in length and it lies in a reclining position inside a recessed tank of water (representing the cosmic sea) that is 13 meters in length. Called the Sleeping Vishnu, or Jalakshayan Narayan, the statue depicts the deity reclining on the twisting coils of the cosmic serpent Shesha (Shesha is the eternal, multi-headed king of the serpent deities known as Nagas, and also is the servant of Vishnu). Vishnu's legs are crossed and the eleven heads of Shesha cradle his head. Vishnu's four hands hold objects that are symbols of his divine qualities: a chakra or disc (representing the mind), a conch-shell (the four elements), a lotus flower (the moving universe) and the club (primeval knowledge).
Visit Dakshinkali temple located 22 kilometers (14 mi) outside Kathmandu and about 1 kilometre (0.6 mi) outside the village of Pharping, is one of the main temples of Nepal dedicated to the goddess Kali. Animal sacrifices, particularly of cockerels and uncastrated male goats, are the main way that the goddess is worshipped, and this is especially seen during the Dashain festival.
Another highlights of this tour is Manakamana temple. Situated atop a 1300-meter hill, 105 kilometers to the west of Kathmandu, the Manakamana Devi temple is a highly venerated sacred place of the Hindu Goddess Bhagwati, an incarnation of Parvati. The name Manakamana is derived from two words, Mana, meaning heart and Kamana, meaning wish. It is believed that the Goddess Bhagwati rewards those who make the pilgrimage to her shrine by granting their wishes, and she is especially popular with Newari newlyweds who pray for sons.
Muktinath Temple Tour is the holiest Vishnu temple located in Mustang region of Nepal at altitude of 3800 meters. Hindus call the site Mukti Kshetra, which literally means the "place of salvation" and it is one of the most ancient temples of the God Vishnu and the Vaishnava tradition in Nepal. The shrine is considered to be one of the eight sacred places known as Svayam Vyakta Ksetras (the other seven being Srirangam, Srimushnam, Tirupati, Naimisharanya, Totadri, Pushkar and Badrinath), as well as one of the 108 Divya Desam, or holy places of worship of Lord Vishnu. Additionally, it is also one of the 51 Shakti Pitha goddess sites.
Come and explore sacred Hindu temples of Nepal by Nepal Temple Tour. Share your travel plans with our Holiday Experts.
Tour Type: Pilgrimage Tour
Duration: 8 Nights/9 Days
Destination Covered: Kathmandu, Pokhara, Muktinath
Group Size: 1 & above
Arrival city: Kathmandu
Departure City: Kathmandu
Meals: Daily Breakfast
Accommodation: Hotels
Price: Budget & Standard
Day 01: Arrival Transfer
Arrive in Kathmandu, upon arrival transfer to your hotel. Overnight at Hotel in Kathmandu
Day 02: Temples inside Kathmandu Valley
Commence on a full day sightseeing tours covering major temples inside Kathmandu valley. Today you will visit the holiest Hindu shrine – Pashupatinath temple. After darshan you will visit to Bodhnath stupa. In the afternoon, you will visit Budanilakantha temple which is also known as Sleeping Vishnu, or Jalakshayan Narayan. Overnight at Hotel in Kathmandu
Day 03: Drive Pokhara visiting Manakamana temple
Morning drive to Pokhara located 200 kilometers west of Kathmandu. En-route visit Temple of Wish fulfilling Goddess – Manakamana temple by cable car. Continue to Pokhara and check-in at hotel. Overnight at Hotel in Pokhara
Day 04: Fly to Jomsom and Muktinath darshan
Transfer to Pokhara airport to board flight to Jomsom. Upon arrival, meet local guide and check-in at hotel. Proceed for Muktinath darshan sharing local jeep. Return back to Jomsom for overnight stay. Overnight at Hotel in Jomsom
Day 05: Fly back Pokhara and Sightseeing tour
Fly back to Pokhara. Transfer to your hotel. Later enjoy sightseeing tour of Pokhara visiting Bindabashini temple, Seti gorge, Devis fall & Gupteshwor Cave. Overnight at Hotel in Pokhara
Day 06: Drive back Kathmandu & visit Krishna temple at Patan Durbar Square
Morning drive back to Kathmandu and check-in at hotel.
Later, visit to Patan Durbar Square another UNESCO site located in Kathmandu. In Patan visit Krishna temple, Mahaboudhi stupa and Golden temple. Overnight at Hotel in Kathmandu
Day 07: Bhaktapur Durbar Square and Chagunarayan temple
Mornng drive 14 Kilometers east of Kathmandu to visit Bhaktapur Durbar Square. In Bhaktapur visit Nayatapola temple, Kaal bhairav temple, taleju temple and Dattratraya temple.
Proceed further to out-skrit of Bhaktapur to visit Chagunarayan temple. This is one of the oldest temples in Nepal. This temple is dedicated to Narayanan. Return back to Kathmandu for overnight stay. Overnight at Hotel in Kathmandu
Day 08: Dakshinkali temple & Chobar
Morning drive south of Kathmandu to visit Dakshinkali temple. Also visit Cbobar with Adi-sheesh Narayan temple. Overnight at Hotel in Kathmandu
Day 09: Departure Transfer
Transfer to Kathmandu airport in time to board your flight back home.
We guarantee best price with personalize services. Send us your inquiry to our Holiday experts assisting travelers in our area since 15 years.
Get Free Information
Service Includes:-
– Hotels in Kathmandu, Pokhara and Jomso as per your budget
– Daily breakfast a Hotels in respective places
– Pokhara/Jomsom/Pokhara flight tickets as applicable
– Necessary airport transfers in Kathmandu & Pokhara
– Sightseeing tours as per the tour itinerary using private vehicle
– Surface transfers as per the itinerary using private vehicle
– Local guide in Kathmandu, Pokhara and Jomsom
– Local Jeep on sharing basis from Jomsom to Muktinath & back
– ACAP permit fee
– Manakamana Cable Car tickets as applicable
– Vehicle related costs
– Government taxes as applicable
Monument entrance fees, meals except breakfast and Nepal visa fee will be extra and payable directly.
| | | | |
| --- | --- | --- | --- |
| Name of the client | Travel Date | Nationality | Service Rating* |
| Mark Hsu | 13 Sep 2010 | China | Excellent |
| Shalu Lamba | 8 Sep 2011 | India | Excellent |
| Jacqui Rehman | 25 Oct 2011 | Australia | Excellent |
| Richard Wales | 01 Mar 2013 | UK | Excellent |
| Kelly Clark | 09 Apr 2014 | USA | Excellent |
| Holly Walker | 12 Oct 2015 | Belgium | Excellent |
| Peter Richard | 18 Mar 2016 | UK | Excellent |
| Shanti Valentino | 20 Apr 2016 | Italian | Excellent |